This game was released on April 02, 2019 and is no longer available to pre-order. Any incentives that were offered are listed below.
Power Rangers: Battle for the Grid is a 3v3 tag fighting game developed by nWay, a studio more commonly known for free-to-play mobile games. It offers three modes – Casual, Ranked, and Story – as well as cross-platform play.
The game's starting roster comprises Tommy, Gia, Jason, Lord Drakkon, Goldar, Kat Manx, Mastodon Sentry, Ranger Slayer, and Magna Defender. According to the developer, more current and classic Rangers will be added as DLC post-launch.
Pre-order Bonuses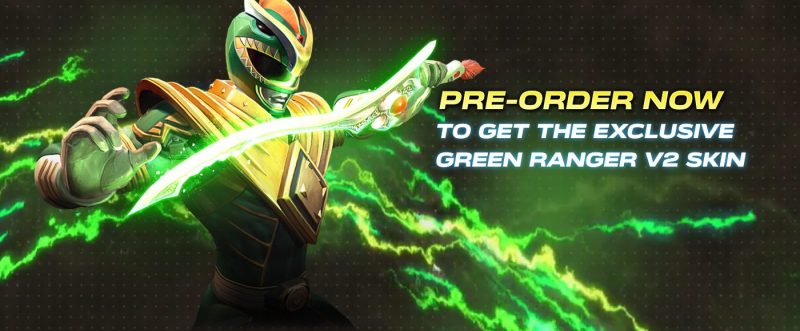 Pre-order Power Rangers: Battle for the Grid ($19.99) for any platform to receive an exclusive Green Ranger V2 skin.
There are also platform-exclusive bonuses to be had:
PlayStation Store: "Red vs Green" PS4 theme.
Microsoft Store: Digital Art Book
Collector's Edition ($39.99)
The digital Collector's Edition is priced at $39.99 and adds the following on top of the game itself:
Season One Pass
Lord Drakkon Evo II skin
Pink Ranger Skin
Naturally, the Green Ranger V2 Skin and platform-specific bonuses are also included if you reserve a copy of the Collector's Edition before launch.
Power Rangers: Battle for the Grid will be out for Xbox One and Nintendo Switch on March 26, 2019 worldwide. North American PlayStation 4 release will follow on April 2nd, whereas the PC version will land on Steam later in the year.
Check out our other upcoming fighting games and upcoming nintendo switch games.