This game was released on April 25, 2017 and is no longer available to pre-order. Any incentives that were offered are listed below.
Puyo Puyo Tetris, a well-received crossover between Puyo Puyo and Tetris series that has been out in Japan since 2014, is coming to the West. Developed by Sonic Team and published by Sega, the game allows up to four players to compete in five different ways (Versus, Fusion, Swap, Big Bang, and Party), or for a single player to take on the adventure mode and various challenges. Players may also upload and share replays and track their ratings online through the Puzzle League.
Pre-order bonuses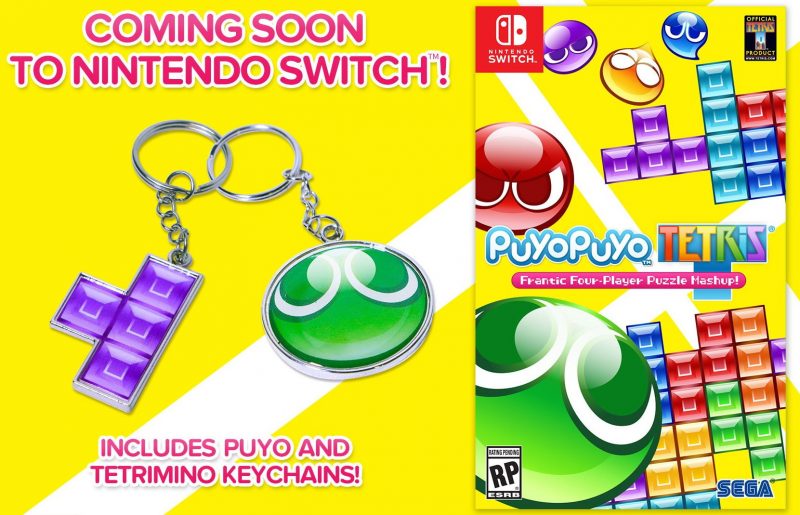 While both Switch and PS4 versions cost $29.99 when purchased digitally, the retail version for Nintendo Switch is priced at $39.99. That's because it comes with an exclusive set of two keychains – a green Puyo and a purple T-Tetrimino – to show off your allegiance to either Puyo Puyo or Tetris.
As an exclusive bonus, Target is offering a set of Puyo Puyo and Tetris decals. These are available for both PS4 and Switch versions.
Nintendo Switch trailer
Puyo Puyo Tetris is scheduled to launch on April 25, 2017.
Check out our other upcoming puzzle games and upcoming nintendo switch games.