This game was released on April 05, 2016 and is no longer available to pre-order. Any incentives that were offered are listed below.
Quantum Break is an upcoming third-person action-adventure game developed by Finnish studio Remedy Entertainment and published by Microsoft. It follows protagonist Jack Joyce, who gains time manipulation powers after an experiment goes wrong. These include stopping time briefly to freeze enemies, reversing the direction of bullets, and so on.
The title is split into segments; after the player completes each part, an episode from the Quantum Break live-action series will play, telling the story of the game's antagonists. The events in the show are influenced by the player's actions in the game, according to the developers.
Pre-order bonuses
First of all, every copy of Quantum Break for Xbox One comes with downloadable Alan Wake game and its two add-ons, The Signal and The Writer, playable on Xbox One via Backward Compatibility.
Secondly, digital pre-orders placed via Xbox Store and participating retailers will get the Windows 10 version of Quantum Break for free, as a part of Microsoft's cross-buy initiative between their console and operating system. This deal also includes the full Alan Wake's American Nightmare game playable on Xbox One.
Those who prefer the physical version for some reason should consider GameStop, as this retailer is the only one in the States which offers an exclusive SteelBook case.
Xbox One bundle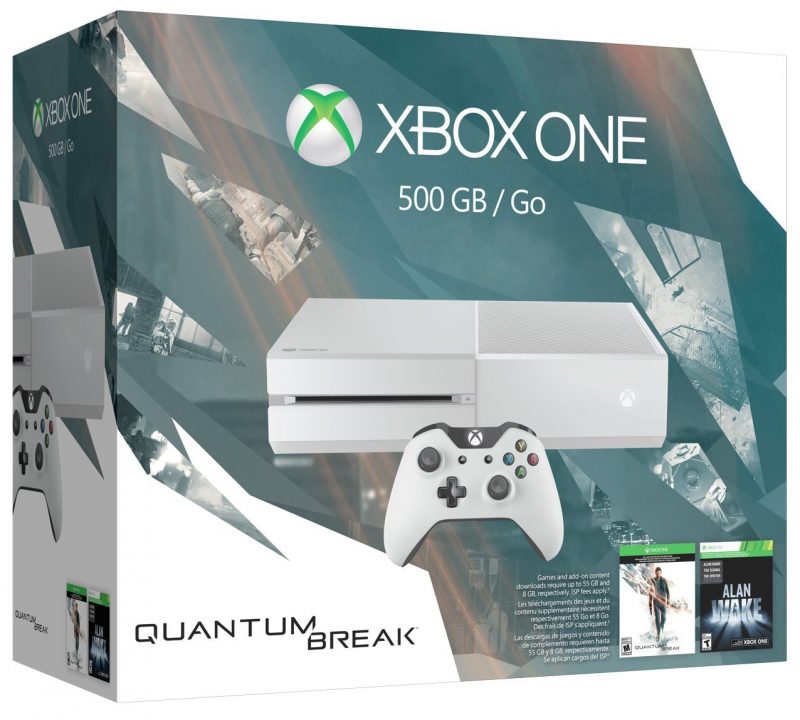 There is also a new Xbox One bundle available for pre-order, which includes a white Quantum Break branded console and the full game plus Alan Wake and its aforementioned add-on packs. Look for it at your favorite retailer.
The Cemetery trailer
Quantum Break is scheduled to launch on April 5, 2016 for Xbox One and Windows 10 (64-bit only).
Check out our other upcoming action games and upcoming pc games.