This game was released on March 17, 2020 and is no longer available to pre-order. Any incentives that were offered are listed below.
Important Update!
MLB The Show 21 pre-order bonuses are now available. Click here to check them out!
---
R.B.I. Baseball 20 is an officially licensed baseball game from MLB Advanced Media. It offers modes such as Franchise, Exhibition, and Home Run Derby. Compared to its predecessor, R.B.I. 20 brings new controls, improved player models, a broadcast-inspired Pitching Camera, and more authenticity owing to improved stealing and pickoffs, revamped MLB ballparks, tailored cutscene animations, and better crowd behavior.
The cover of the upcoming game is graced by Milwaukee Brewers Outfielder and 2x All-Star Christian Yelich.
RBI Baseball 20 is now available on GamerSaloon – Where Gamers Play for Real Money.
Pre-order Bonuses
Pre-order R.B.I. Baseball 20 via GameStop to receive an exclusive Squeezy Mate at random: Ozzie Albies, Gary Sanchez, Vladimir Guerrero Jr., Christian Yelitch, Fernando Tatis, Jr., Pete Alonso, or Walker Buehler. Quantities are said to be extremely limited.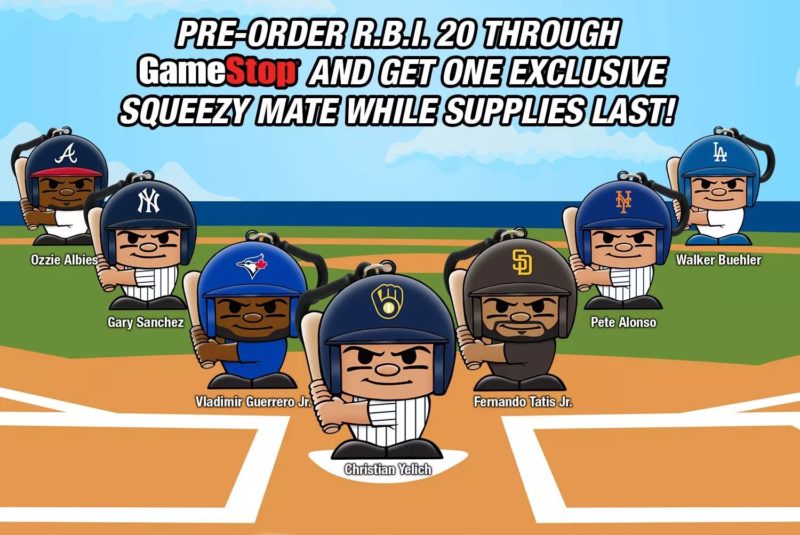 Alternatively, pre-order via Target to receive a free R.B.I. 20 Topps Foil Pack with cards of cover star Christian Yelich and other MLB stars while supplies last: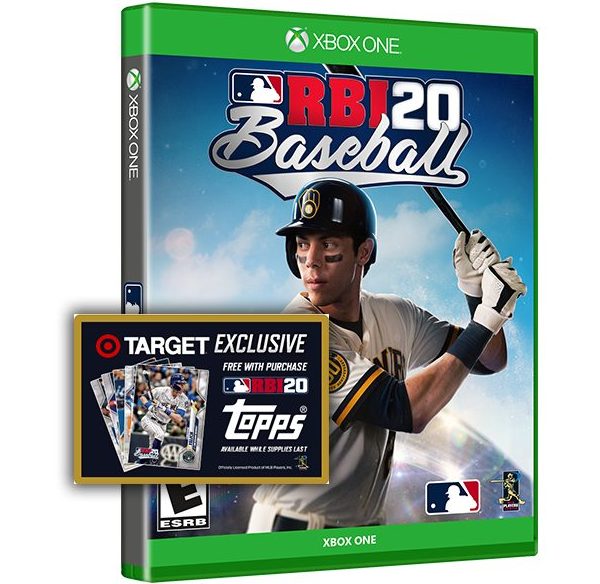 Lastly, Steam is offering a 10% discount until release day.
R.B.I. Baseball 20 is scheduled to launch on March 17, 2020 for Xbox One, PlayStation 4, Nintendo Switch, PC (Steam), iOS, and Android platforms.
Check out our other upcoming sports games and upcoming nintendo switch games.