This game was released on February 13, 2018 and is no longer available to pre-order. Any incentives that were offered are listed below.
Radiant Historia: Perfect Chronology is a remake of the 2011 DS fantasy RPG, Radiant Historia. The original title was co-developed by Atlus and Headlock, and several of the staff returned to work on Perfect Chronology. The remake features refreshed visuals including redrawn character art, increased gameplay speed and new mechanics, as well as an additional game mode.
In Radiant Historia: Perfect Chronology, players step into the shoes of Stocke, an agent of one of the two nations warring for the Vainqueur continent. Armed with White Chronicle, a book which allows its owner to travel between alternate timelines, Stocke has to alter events throughout history and prevent the destruction of the world.
Pre-order Bonuses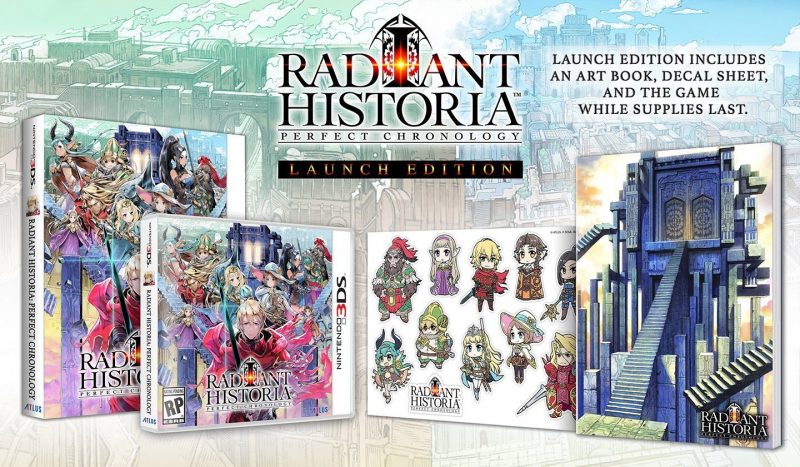 Pre-ordering Radiant Historia: Perfect Chronology ($39.99) gets you upgraded to the Launch Edition free of charge, while supplies last. This edition comes with an exclusive art book and a sheet of decals featuring the game's characters, all packaged in a collector's box.
The game is scheduled to launch on February 13, 2018 in North America, and one day later in Europe.
Check out our other upcoming rpg games and upcoming nintendo 3ds games.