This game was released on August 31, 2018 and is no longer available to pre-order. Any incentives that were offered are listed below.
Shadows: Awakening is an isometric single-player RPG with real-time combat developed by Games Farm and published by Kalypso Media. It is the so-called Book II of Shadows: Heretic Kingdoms, which itself is a sequel of the 2005 classic Kult: Heretic Kingdoms.
In Shadows Awakening the player embodies the Devourer: a demon with the ability to consume souls of heroes and use them as puppets. As each of them retains their personality, this results in a unique party system with internal dialogues and rivalries inside the Devourer. The game boasts 40+ hours of gameplay and is said to have substantial replayability. As they explore the Heretic Kingdoms, the players may switch seamlessly between the mortal plane and the Shadow Realm inhabited by ghosts and spirits.
Pre-order Bonuses
Shadows Awakening has different pre-order bonuses depending on the platform. First, pre-purchasing digitally via Steam grants a 15% discount, instant beta access, Legendary Armory Pack, digital artbook, and digital soundtrack: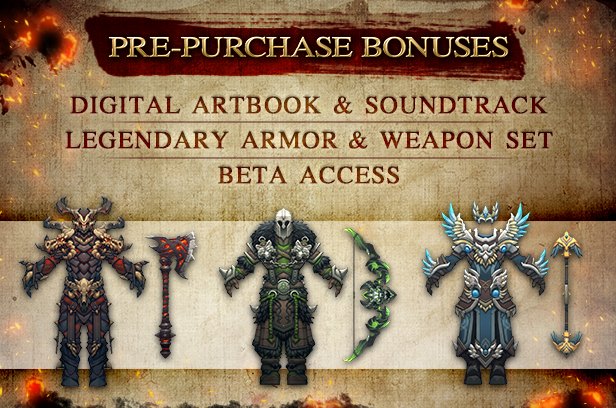 Those looking to pre-order the physical version for consoles do not have many options. At the time of writing, only GameStop is offering an exclusive Legendary Armory Pack which contains three mighty weapons and three mythical armor sets (same as the one on Steam) but no further bonuses: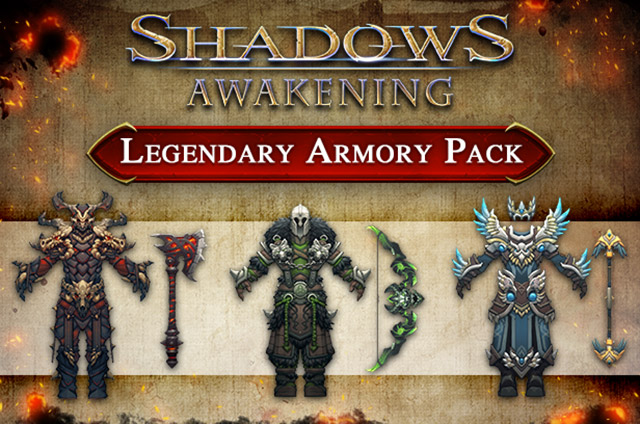 Shadows: Awakening will be out digitally via Steam on August 31, 2018. The physical and console releases will follow on September 4.
Check out our other upcoming action games and upcoming pc games.