This game was released on July 10, 2018 and is no longer available to pre-order. Any incentives that were offered are listed below.
Shining Resonance Refrain is a fantasy-themed action RPG developed by Media.Vision and published by Sega. In a departure from the classic tactical RPG and dungeon crawling of the Shining series, it features real-time action and musical elements.
The game follows Yuma Ilvern on her quest to stop the Empire from exploiting the power of the ancient dragons. Yuma and her friends are Dragoneers: warriors who wield mystical weapon-instruments to perform powerful Rune Songs. Once enough BPM (Battle Performance Mana) is built up, the party can perform a session through the B.A.N.D. system and gain various benefits.
Pre-order Bonuses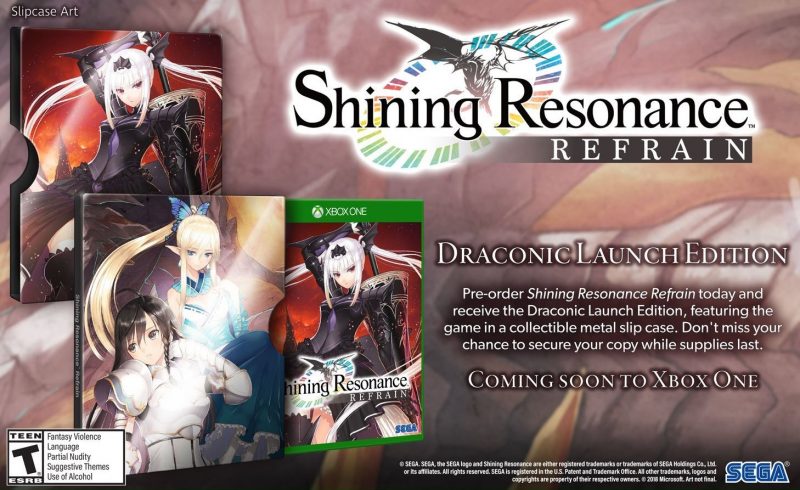 Pre-order Shining Resonance Refrain to secure the physical Draconic Launch Edition which comes in a collectible metal slipcase featuring character artwork of Excella, Sonia, and Kirika.
Shining Resonance Refrain is scheduled for July 10, 2018.
Check out our other upcoming rpg games and upcoming nintendo switch games.