Genre
Card Battle
Platform

Release date
Apr 5, 2019
This game was released on April 05, 2019 and is no longer available to pre-order. Any incentives that were offered are listed below.
Super Dragon Ball Heroes: World Mission is a strategic card battle game featuring over 350 characters from the entire Dragon Ball franchise. It is developed by Japanese studio DIMPS and published by Bandai Namco, and is the first title in the series to see a Western release.
The game is set in an alternate universe where the Dragon Ball card game is the most popular form of entertainment. When villains from the game suddenly appear in the real world and start wreaking havoc, it is up to protagonist Beat – a card player aspiring to become the world champion – to team up with famous Dragon Ball heroes and save the day. In addition to the single-player story, the game also offers local and online multiplayer.
Pre-order Bonuses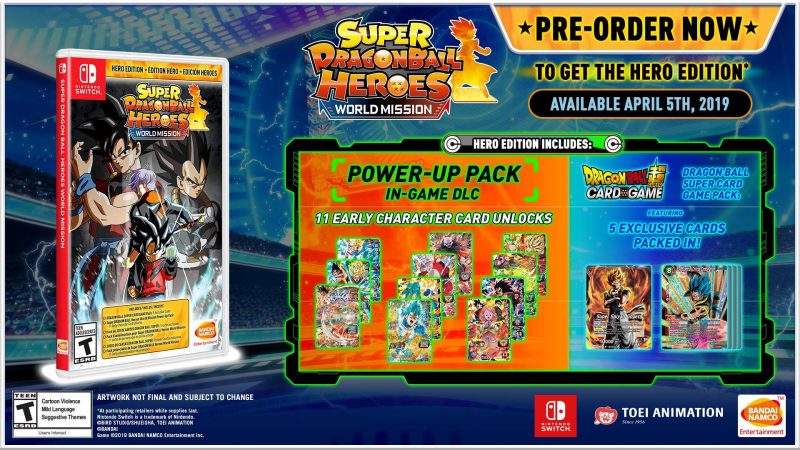 Pre-order the boxed version of Super Dragon Ball Heroes: World Mission for Nintendo Switch to receive the Hero Edition which contains the following bonuses:
The Hero Edition is available at participating retailers while supplies last.
Super Dragon Ball Heroes: World Mission will be out digitally and at retail for Nintendo Switch, as well as digitally via Steam for PC, on April 5, 2019.
Check out our other upcoming rpg games and upcoming nintendo switch games.