This game was released on February 12, 2021 and is no longer available to pre-order. Any incentives that were offered are listed below.
Super Mario 3D World + Bowser's Fury is an enhanced Switch port of the original Super Mario 3D World for Wii U from 2013. New features include faster movement speed for Mario, Luigi, Peach, and Toad, online multiplayer with up to three other players, and a Snapshot mode. But the largest addition by far is Bowser's Fury: a standalone, free-roaming adventure that involves Mario teaming up with Bowser Jr.
The game also supports amiibo. The upcoming Cat Mario and Cat Peach amiibo grant power-ups in the main portion of the game, while Bowser and Bowser Jr. amiibo can be used in the new Bowser's Fury adventure.
Pre-order Bonuses
The following US retailers are offering pre-order bonuses with physical copies of Super Mario 3D World + Bowser's Fury. If you make a purchase through the links below, we may get a share of the sale.
GameStop – two bonus posters, available while supplies last: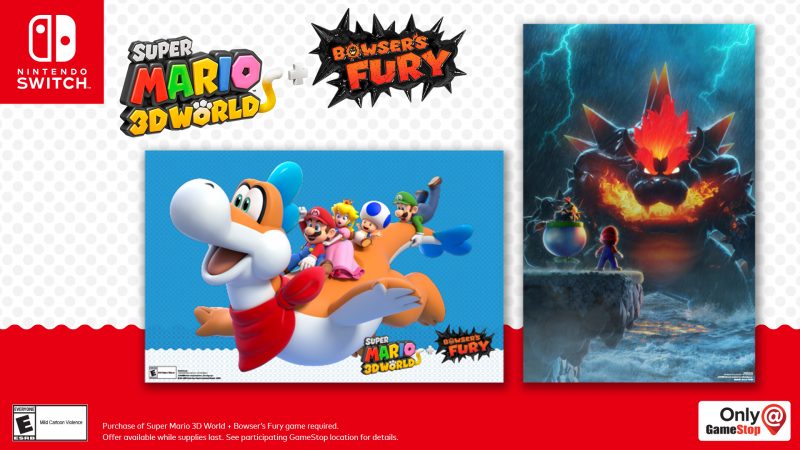 Best Buy – a package deal for $61.98 that includes the game as well as a Cat Mario sticker for your phone or other device. (Technically, not a pre-order freebie because you do pay extra over the game's MSRP of $59.99).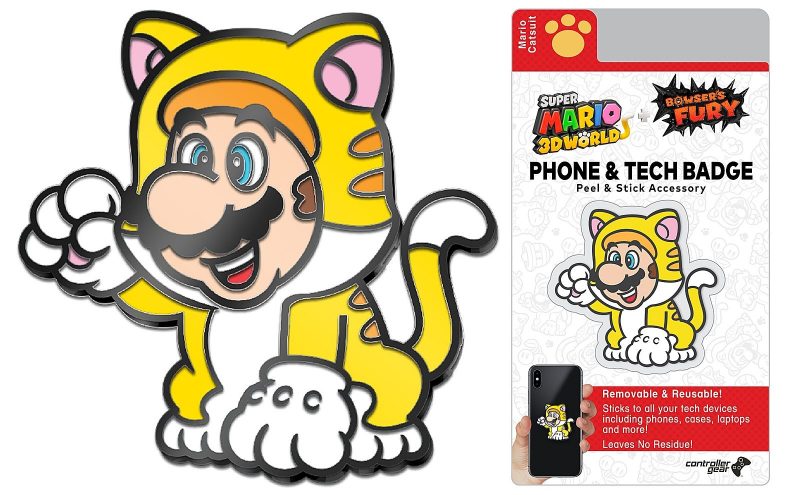 Target – exclusive reusable water bottle with Cat Mario and Cat Princess Peach on the front and back. Note that this isn't a pre-order bonus but an in-store purchase bonus, available from 2/12 while supplies last.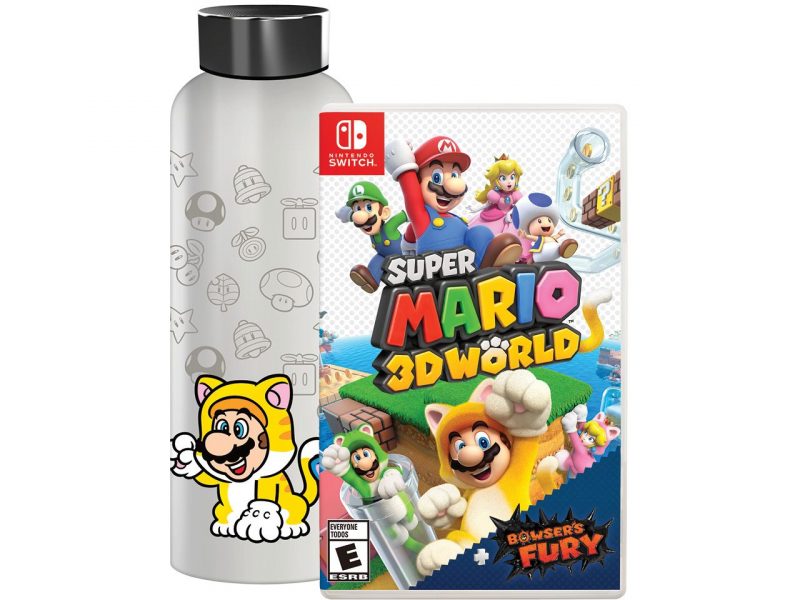 Super Mario 3D World + Bowser's Fury launches for Nintendo Switch launches on February 12, 2021.
Check out our other upcoming platformer games and upcoming nintendo switch games.