This game was released on July 10, 2020 and is no longer available to pre-order. Any incentives that were offered are listed below.
Sword Art Online: Alicization Lycoris is a JRPG based on the popular light novel series that has also been adapted into an anime. It allows the player to take on the role of the protagonist Kirito as he ventures into the mysterious Underworld: the virtual world from SAO's Alicization arc.
Besides solo play, Alicization Lycoris offers an online co-op mode for up to four players and their AI-controlled NPC partners. In this mode it is possible to freely customize the appearance of the player's avatar.
Pre-order Bonuses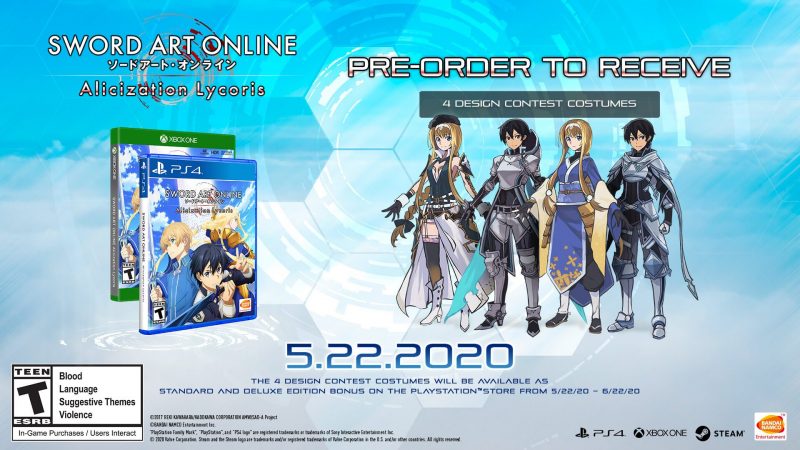 Pre-order SAO: Alicization Lycoris for any platform to receive four Design Contest Costumes pictured above. The base edition of the game also includes a starting bonus of 200 SAO coins that are used as in-game currency.
Deluxe Edition ($104.99)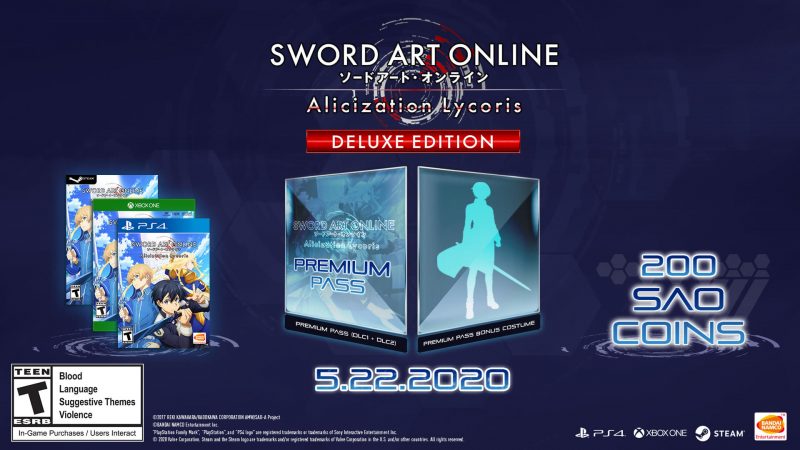 The pricy Deluxe Edition bundles the game with a Premium Pass that includes two major expansions and a special bonus costume. Just like the standard edition, it also comes with 200 SAO coins to start out with.
After a month's delay, Sword Art Online: Alicization Lycoris is scheduled to launch on July 10, 2020.
Check out our other upcoming rpg games and upcoming pc games.