This game was released on June 02, 2017 and is no longer available to pre-order. Any incentives that were offered are listed below.
Tekken 7 is the latest installment in Bandai Namco's enormously popular fighting game series, bringing new gameplay mechanics, photorealistic graphics powered by Unreal Engine 4, and a conclusion to the Mishima clan's bloody feud. The game is to have a pool of 30 fighters at launch (including Street Fighter's Akuma), with new ones added over time.
Among the new features in the game is the Rage System, which grants the player two devastating moves – Rage Art and Rage Drive – once their health starts flashing red. Boosting the damage immensely, the mechanic allows for incredible comebacks. Another addition is a move called Power Crush, which absorbs damage from a mid or a high attack, and continues despite taking damage.
Tekken 7 is now available on GamerSaloon – Where Gamers Play for Real Money.
Pre-order bonuses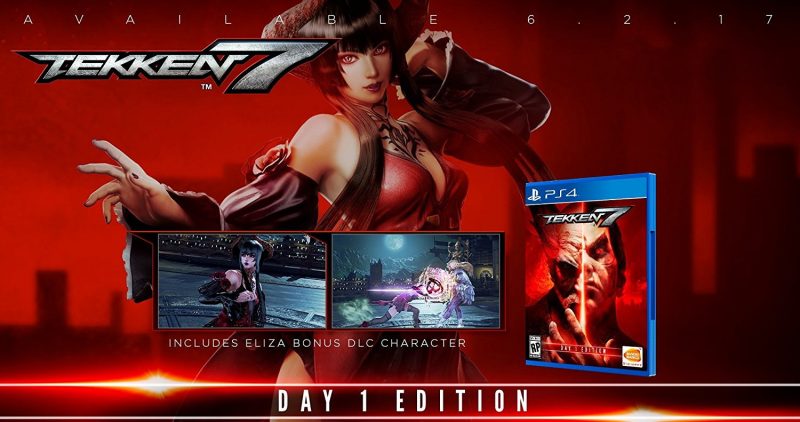 Pre-order Tekken 7 to get the Day One Edition and play as Eliza, the vampire dark beauty of the Tekken roster, before anyone else. This bonus DLC is available for all platforms. The following bonuses are in addition to that:
GameStop: exclusive Heihachi Figpin (PowerUp Rewards members only).
Best Buy: steelbook with exclusive artwork.
Xbox (digital): a copy of Tekken 6, playable on Xbox 360 or Xbox One via Backward Compatibility (code delivered to your Xbox message center in 7–10 days).
Digital Deluxe Edition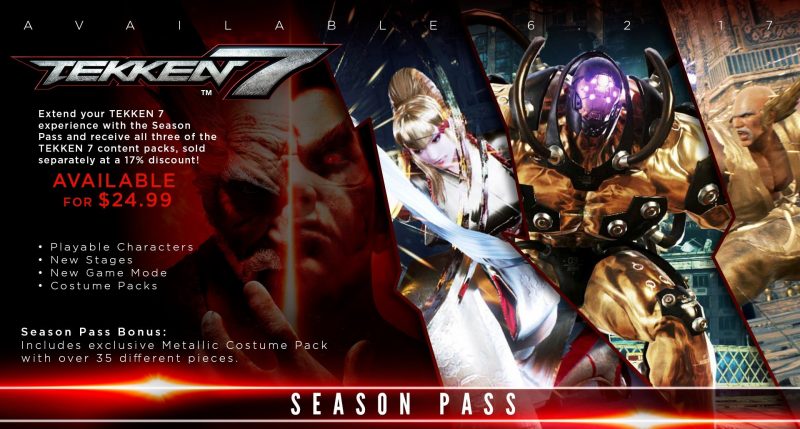 The digital-only Deluxe Edition ($84.99) bundles the game with a Season Pass. Expand your fighter's journey with two additional playable characters, a new game mode, and hundreds of additional costumes. As an exclusive gift for purchase, receive over 30 metallic costumes for your characters and shine in the Iron Fist Tournament.
Collector's Edition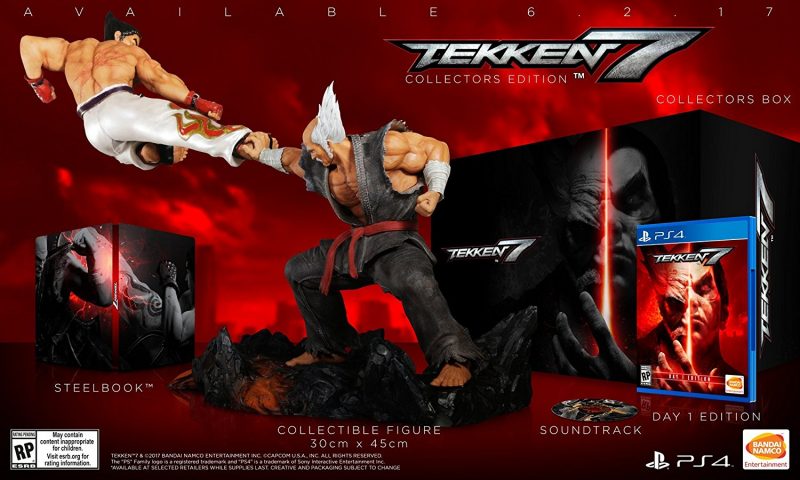 As is often the case, the Collector's Edition of Tekken 7 is only available for the consoles. Here's what extras you get for the hefty price of $149.99:
Collector's Box
SteelBook
12″ x 18″ Kazuya & Heihachi Figure
Original Game Soundtrack
Tekken 7 is scheduled for a worldwide launch on June 2, 2017.
Check out our other upcoming fighting games and upcoming pc games.