This game was released on September 02, 2022 and is no longer available to pre-order. Any incentives that were offered are listed below.
Have a go at experiencing the critically acclaimed "Last of Us" a second time in this faithful remake, The Last of Us Part 1. The action-adventure game developed by Naughty Dog and published by Sony Interactive Entertainment returns with a fresh new coat of paint having been rebuilt from the ground up for the PlayStation 5.
With the unforgettably emotional story remaining unchanged, this remake stays true to the original while incorporating important quality of life improvements that work to enhance the storytelling, exploration, and combat.
The game's visuals have been overhauled to fully maximize the power of the PlayStation 5. Realistic lighting, facial animations, and redefined textures have been included to add to the immersion.
Haptic feedback from the DualSense™ wireless controller elevates gameplay as subtle motions such as raindrops and the crunch of footsteps register on the controller pulling you deeper into scenes.
Pre-order Bonuses
If you make a purchase through these links, we may get a share of the sale.
Standard Edition ($69.99)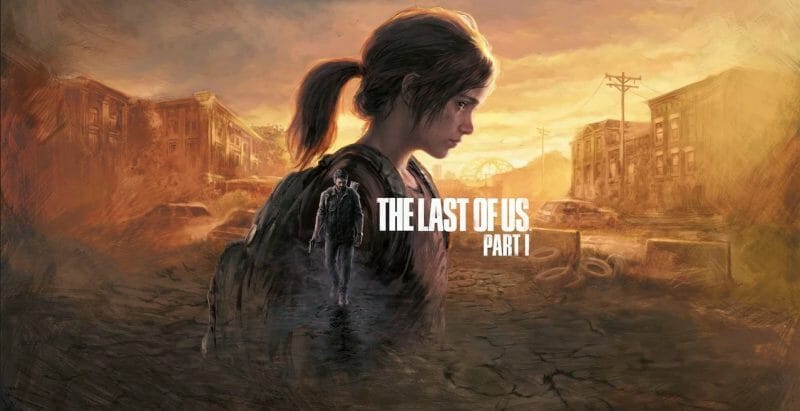 Pre-order the Standard Edition of The Last of Us Part 1 to get the Left Behind prequel chapter as a bonus.
Digital Deluxe Edition ($79.99)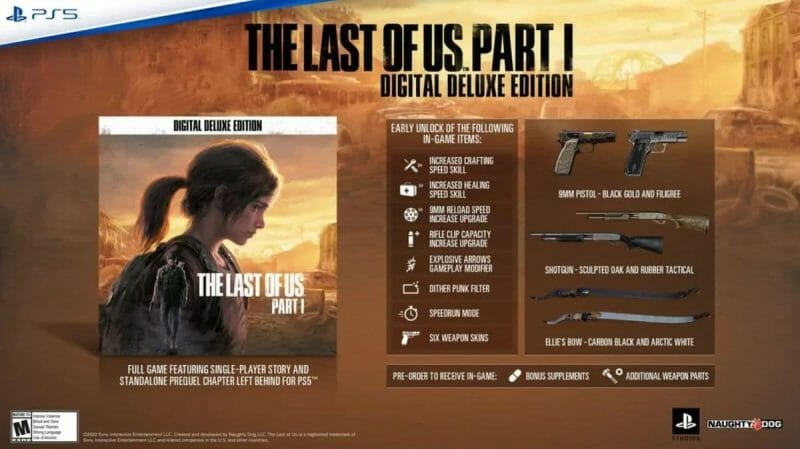 The Digital Deluxe Edition of The Last of Us Part 1 comes with the Left Behind prequel chapter as well as some early unlock upgrades and cosmetics such as:
Two skill upgrades (early unlock)
Pistol/rifle upgrade (early unlock)
Explosive arrows (early unlock)
Dither Punk Filter (early unlock)
Speedrun Mode (early unlock)
Six weapon skins (early unlock)
PlayStation
The Last of Us Part 1 will be released on September 2nd, 2022, and will be playable on the PlayStation 5
Check out our other upcoming action games and upcoming playstation 5 games.