This game was released on December 08, 2022 and is no longer available to pre-order. Any incentives that were offered are listed below.
In The Rumble Fish 2, participate in an underground competition known as the Fight For Survival tournament endorsed by the mega-corporation PROBE-NEXUS. The Rumble Fish 2 is a classic 2D fighting game initially developed by Dimps and published by Sammy with the reworked version being done by a reputable game developer 3goo K.K.
A natural disaster devastates a large part of an East Asian country during the 20th century prompting a rebuild with PROBE-NEXUS at the forefront. The neglected parts of the country known as the slums open up and create a perfect setting for the F.F.F tournament.
For the first time outside of Japan, The Rumble Fish 2 will be available to play on PlayStation 5, PlayStation 4, Xbox One, Xbox Series X and Series S, Switch, and Windows PC this winter.
The game features strategic high-intensity fights that force you to balance offensive plays with defensive plays through the 2-gauge system.
The new console and PC releases include new additional features such as an online versus mode which lets you take part in seamless online matchups against real players.
Pre-order Bonuses
If you make a purchase through these links, we may get a share of the sale.
The Rumble Fish 2 pre-order bonus ($29.99)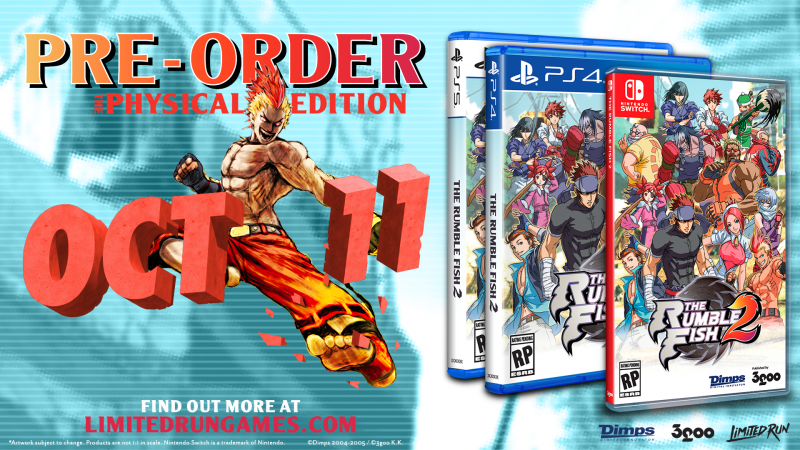 Preordering the Standard Edition of The Rumble Fish 2 gets you a preorder bonus that includes an additional fighter.
The Rumble Fish 2 Collectors Edition ($69.99)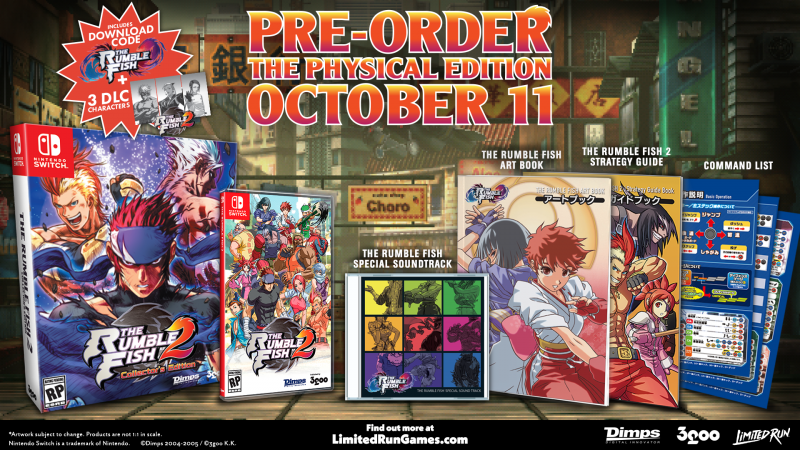 The Collector's Edition of the game is the ultimate edition of the game and comes with a lot of physical game merchandise such as:
Physical Copy of The game
Collector's Edition Box
Game Download Code
3 DLC for the game characters
Game Soundtrack
The Rumble Fish Art Book
Strategy Guide
Command List
PlayStation
Xbox
Nintendo Switch
The Rumble Fish 2 will be released on December 8th, 2022, and will be playable on PlayStation 4, PlayStation 5, Xbox One, Xbox Series X and Series S, and Microsoft Windows
Check out our other upcoming action games and upcoming playstation 4 games.