This game was released on March 21, 2017 and is no longer available to pre-order. Any incentives that were offered are listed below.
Toukiden 2 is an upcoming action RPG developed by Omega Force and published by Koei Tecmo. Set two years after the events in Kiwami, it follows a Slayer who fought in the defense of the city of Yokohama and was swallowed by a portal, emerging in Mahoroba Village ten years later with no memories of the past.
One major change from its predecessors is that Toukiden 2 now features an open world, with Mahoroba Village serving as the game's main hub. The entire cast of Slayers, as well as non-combatant NPCs, make a return in the upcoming title. There also are new characters, Oni, and Mitama.
Pre-order bonuses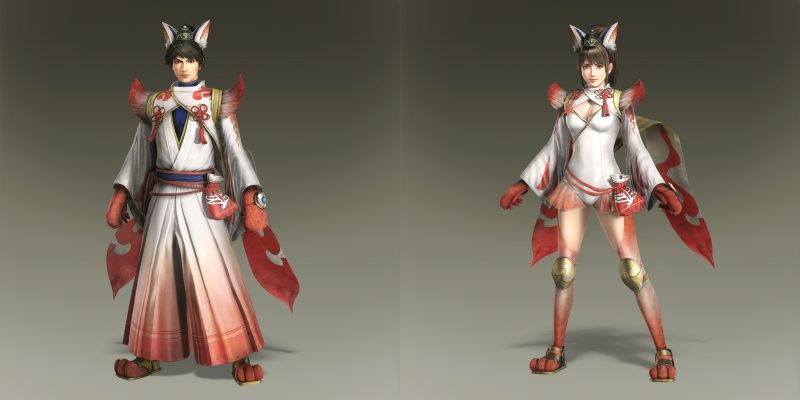 Pre-order Toukiden 2 to receive the Tenko Costume armor displayed above, and dress up Slayers as their adorable Tenko companions. Furthermore, receive the Sanada Masayuki, Sanada Noboyuki, Sarutobi Sasuke, and Chiku Rin In Mitama to bolster your abilities and aid you on your Oni-slaying adventures. In North America, this bonus is available through Amazon, Best Buy, GameStop, and EB Canada, according to the publisher.
Promotional trailer
Toukiden 2 will be out on March 21, 2017.
Check out our other upcoming action games and upcoming pc games.