This game was released on October 08, 2019 and is no longer available to pre-order. Any incentives that were offered are listed below.
The three iconic heroes – Amadeus the Wizard, Pontius the Knight, and Zoya the Thief – join forces once again to rescue a young prince haunted by his own dark powers in Frozenbyte's upcoming Trine 4. The game features varied 2.5D levels with challenging puzzles and foes, an expansive storyline, and a soundtrack by award-winning composer Ari Pulkkinen.
Trine 4: The Nightmare Prince can be tackled solo or in a co-op (local or online) with up to four people, with the puzzles scaling in difficulty depending on the number of players.
Pre-order Bonuses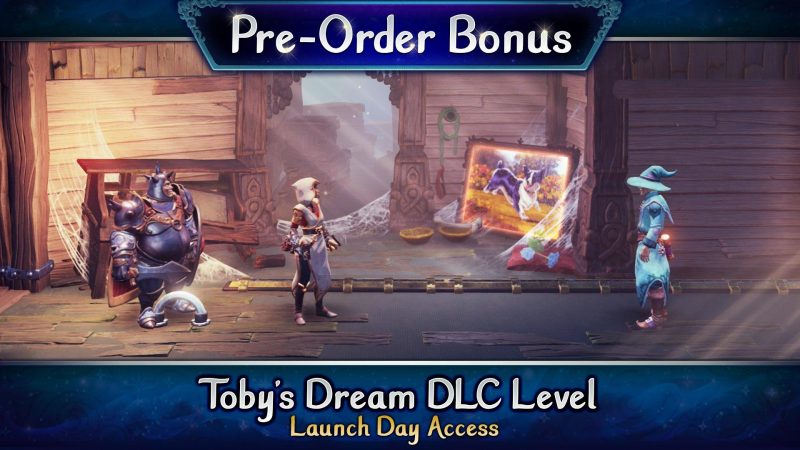 Every pre-order of Trine 4: The Nightmare Prince will receive a bonus in-game level – Toby's Dream – at launch:
Toby, the dog previously seen in Nine Parchments, has his own adventure in Heatherwood Hall with the Three Heroes! Follow the pawsteps of Toby and help him find all the treats hidden in the castle and its gardens.
Toby's Dream can be accessed after completing the Prince's Dream level and then locating Toby's Dream in the level selection map. Those who miss the pre-order window will have to wait for a later, as of yet unannounced date when the level will be made available to all owners of Trine 4.
Additionally, every first-print retail copy of Trine 4: The Nightmare Prince also comes with the following cloth poster: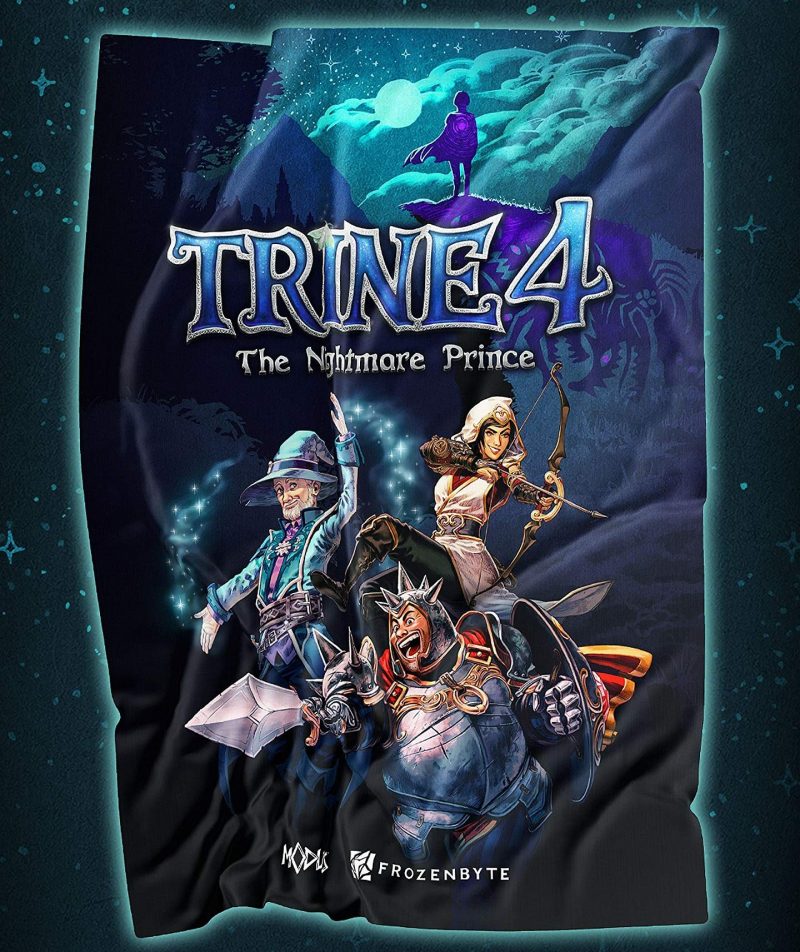 The standard edition also includes a physical Trine world map, but unlike the previously listed items, it is not a pre-order bonus.
Trine: Ultimate Collection ($49.99)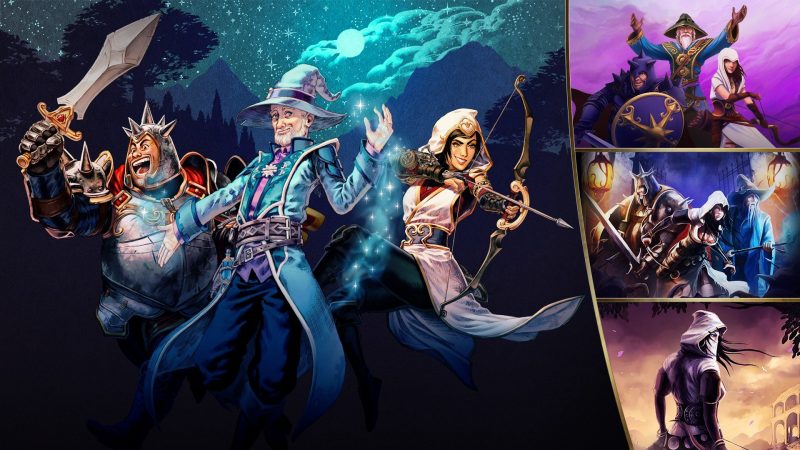 Those new to Trine might be interested in the Ultimate Collection, which like the name suggests comprises every entry in the series including the upcoming Trine 4:
Trine Enchanted Edition
Trine 2: Complete Story
Trine 3: The Artifacts of Power
Trine 4: The Nightmare Prince
Physical Trine World Map
Reversible Cover Sheet
Trine Series Original Soundtrack Download Code
Trine 4 Digital Artbook Download Code
Trine 4: The Nightmare Prince and Trine: Ultimate Collection launch October 8, 2019 on all major gaming platforms.
Check out our other upcoming platformer games and upcoming nintendo switch games.