This game was released on September 05, 2017 and is no longer available to pre-order. Any incentives that were offered are listed below.
Utawarerumono: Mask of Truth is a tactical RPG / visual novel hybrid made by Aquaplus and localized by Atlus. As a direct sequel to Utawarerumono: Mask of Deception, it continues Haku's journey and brings it to a climactic and thrilling conclusion. The upcoming title is said to offer 70+ hours of gameplay, enhanced battle mechanics, and an increased cast of fascinating characters.
In North America, Utawarerumono: Mask of Truth will be available in physical and digital formats for both PlayStation 4 and PS Vita. The game comes with the original Japanese voice acting and English subtitles.
Pre-order Bonuses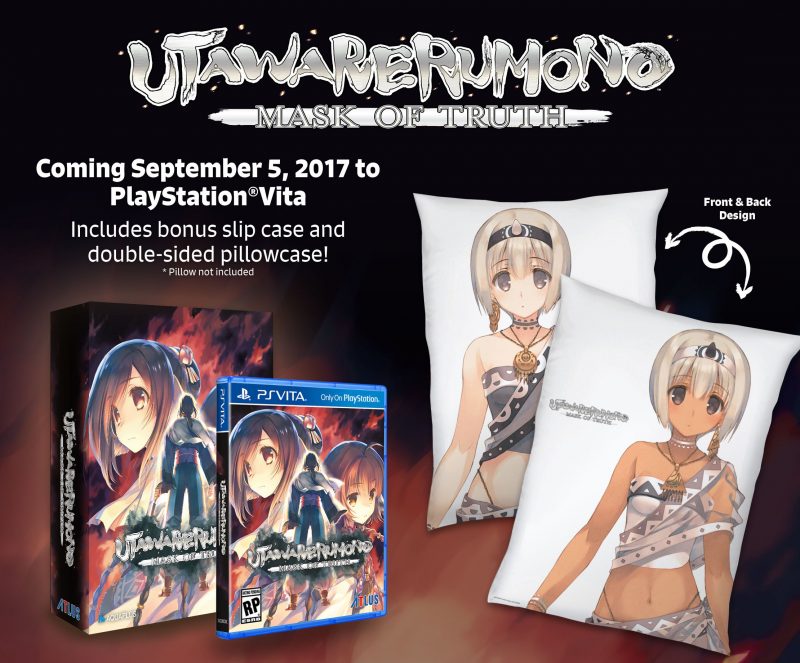 Pre-order Utawarerumono: Mask of Truth or pick up a copy at launch to receive the limited Launch Edition depicted above. In addition to the base game, you get two physical bonuses:
Protective collector's slip case.
Double-sided 20″ x 26″ pillowcase featuring Saraana and Uruuru, the two priestesses of Yamato, to keep you safe at night with their elemental magic.
Utawarerumono: Mask of Truth will launch on September 5, 2017.
Check out our other upcoming rpg games and upcoming playstation 4 games.