This game was released on September 29, 2022 and is no longer available to pre-order. Any incentives that were offered are listed below.
Valkyrie Elysium is an action RPG game developed by Soleil and published by Square Enix. With Ragnarok about to befall the realms, Odin, the king of the gods summons his final strength to create the Valkyrie. Ragnarok marks the beginning of the end of the world and so Odin entrusts a young Valkyrie with the responsibility of preventing it from happening, bringing salvation to the world.
Valkyrie Elysium will be available on PlayStation 4, PlayStation 5, and Microsoft Windows this Autumn
Experience the story of the Valkyrie in a journey that will take you through stunning environments depicting a world crumbling under the looming fear of Ragnarok.
Face off against evil forces and vanquish them by utilizing the new Soul Chain system which allows for swift attacks, actions, and devastating combos.
You will not be alone in this fight as you have the power to summon Einherjar. The Einherjar are strong warrior spirits that will assist you in battle and give you elemental bonuses during fights.
Pre-order Bonuses
If you make a purchase through these links, we may get a share of the sale.
Standard Edition ($59.99)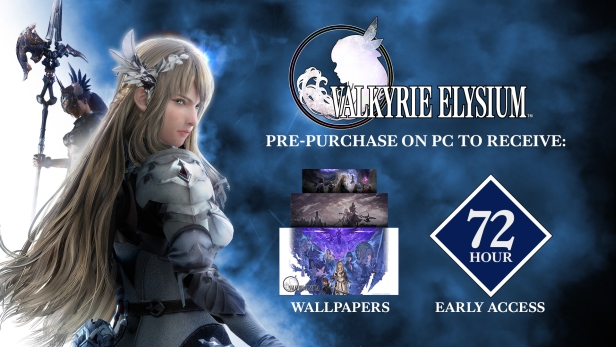 The pre-order bundle for Valkyrie Elysium Standard Edition features a 72 hour early access perk as well as original wallpapers from the game.
Digital Deluxe Edition ($74.99)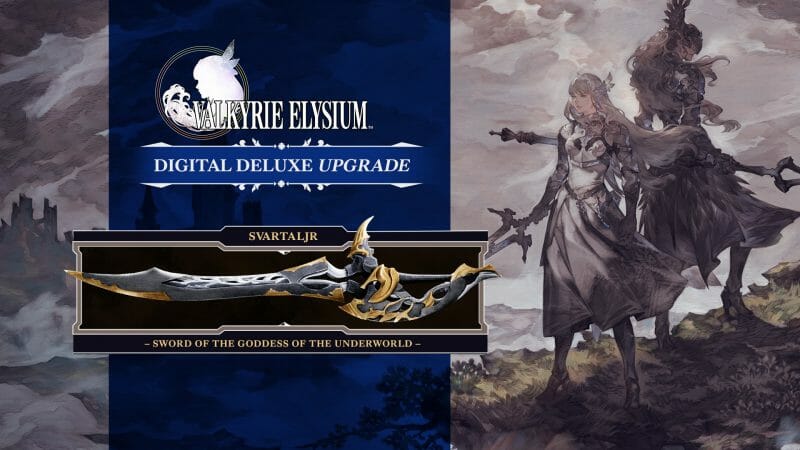 The Digital Deluxe Edition pre-order of the game gets you the Standard Edition pre-order bundle as well as an in-game item:
Valkyrie equipment "Svartaljr: Sword of the Goddess of the Underworld"
PlayStation
Windows PC
Valkyrie Elysium will be released on September 29th, 2022, and will be playable on PlayStation 5, PlayStation 4, and Microsoft Windows.
Check out our other upcoming action games and upcoming playstation 4 games.