This game was released on August 28, 2020 and is no longer available to pre-order. Any incentives that were offered are listed below.
Wasteland 3 from inXile Entertainment is a story-driven RPG with strategic turn-based combat that, like Wasteland 2, was crowdfunded, raising over $3 million. Compared to its predecessor, the upcoming game offers more fluid squad-based combat, player-controlled vehicles, and two player co-op.
Wasteland 3 takes place in post-apocalyptic wastes of frozen Colorado. Players once again step into the shoes of a Desert Ranger, who takes on a job for the self-proclaimed Patriarch of Colorado in order to secure aid for Arizona. The developer promises an engaging story rife with difficult moral choices.
Pre-order Bonuses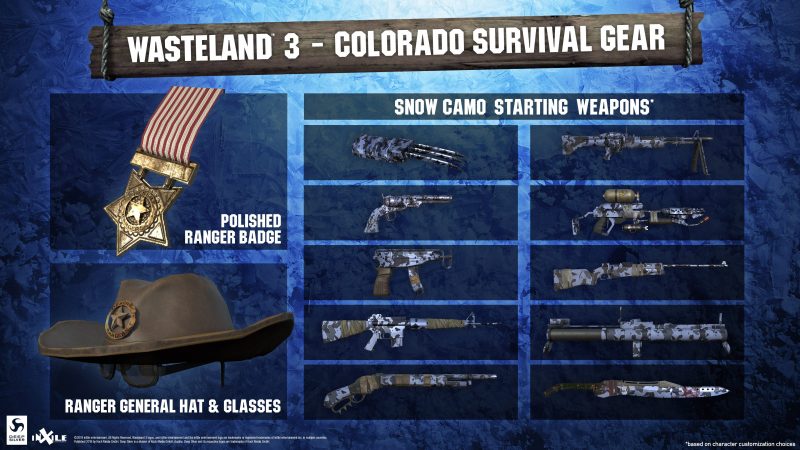 Pre-order Wasteland 3 for any platform to receive in-game Colorado Survival Gear that comprises the following:
Polished Ranger Badge
Ranger General Hat & Glasses
Snow Camo Starting Weapons
As usual, a pre-order theme is available via PSN.
Wasteland 3 launches August 28, 2020 on PlayStation 4, Xbox One, and the PC.
Check out our other upcoming rpg games and upcoming pc games.