This game was released on October 11, 2022 and is no longer available to pre-order. Any incentives that were offered are listed below.
In search of her missing father, embark on a journey as Hilda, through the mystical world of Aphes, in Asterigos Curse of the Stars. In the desolate ruins of a once beautiful city, uncover the secrets of a kingdom unknown that now lies beneath the rubble. Developed by Acme Gamestudio and published by tinyBuild, Asterigos: Curse of the Stars will be available to play on PlayStation 4, PlayStation 5, Xbox One, Xbox Series X|S, and Windows PC this Autumn.
In this third-person action RPG adventure, face off against cursed creatures each varying in different ways with up to 60 different enemy types and 22 unique bosses.
With weapons such as a sword and shield, dual blades, spear, hammer, staff, and magic bracelets at your disposal, combine the power of two to string together devastating combos to overwhelm enemies.
Pick up collectibles and engage in conversations with NPCs in the world as each may leave you with information that may help you understand the secrets of the unknown kingdom.
Pre-order Bonuses
If you make a purchase through these links, we may get a share of the sale.
Asterigos Curse of the Stars Standard Edition ($34.99)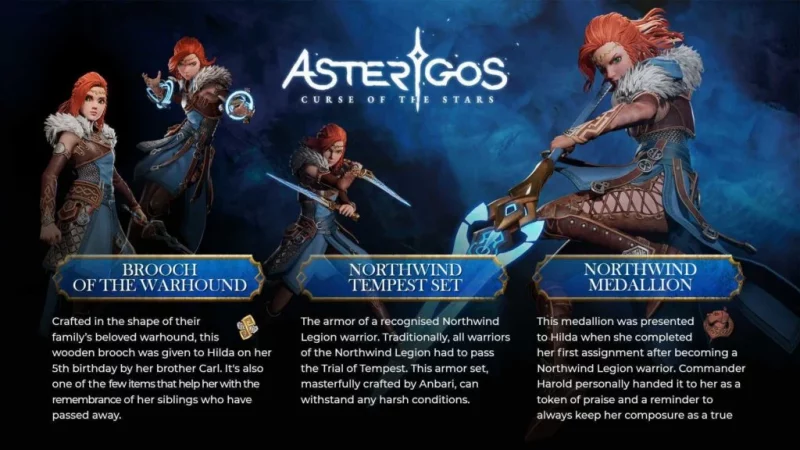 Early purchase of the game will get you a pre-order bonus that lets you play the game 3 days early, and gives you in-game armor and trinkets that boost your stats early on. The package includes:
Northwind Tempest set
Brooch of the Warhound
Northwind Medallion
Asterigos Curse of the Stars Deluxe Edition ($44.99)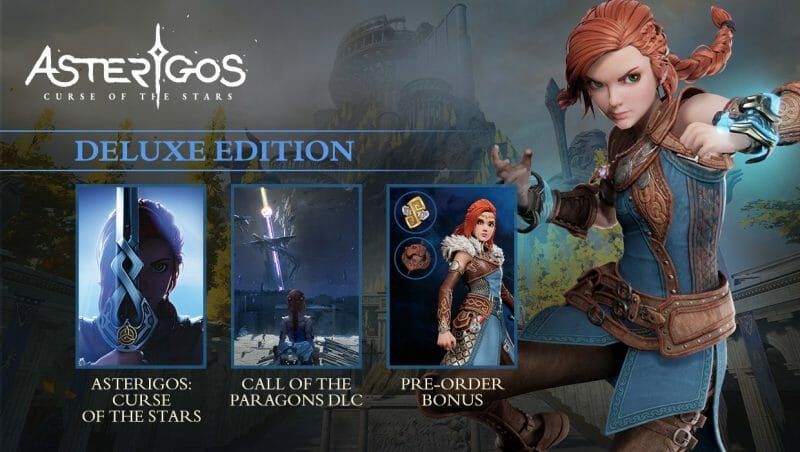 The Deluxe Edition of the game will get you the base game, the preorder bonus plus the upcoming Call of the Paragons DLC.
Xbox
Microsoft Windows
Asterigos Curse of the Stars will be released on October 11th, 2022, and will be playable on PlayStation 5, PlayStation 4, Xbox Series X|S, Xbox One, and Windows PC
Check out our other upcoming action games and upcoming playstation 5 games.