This game was released on October 29, 2019 and is no longer available to pre-order. Any incentives that were offered are listed below.
The latest main entry in Gust's Atelier series follows Reisalyn "Ryza" Stout, a tomboyish girl with a strong sense of justice, whose world is turned upside down following an unexpected encounter. The scenario is co-written by Yashichiro Takahashi, a novelist best known for his Shakugan no Shana series, and features summer memories as a theme.
Compared to its predecessors, Atelier Ryza brings a significant graphical overhaul with more realistic visuals, and deepens the gathering, synthesis, and battle mechanics. The titular Secret Hideout (Ryza's atelier) can be remodeled and customized floor to roof.
Pre-Order Bonuses
Pre-purchase Atelier Ryza digitally to receive a bonus "Divertimento's Embrace" costume for Ryza and the associated event scene: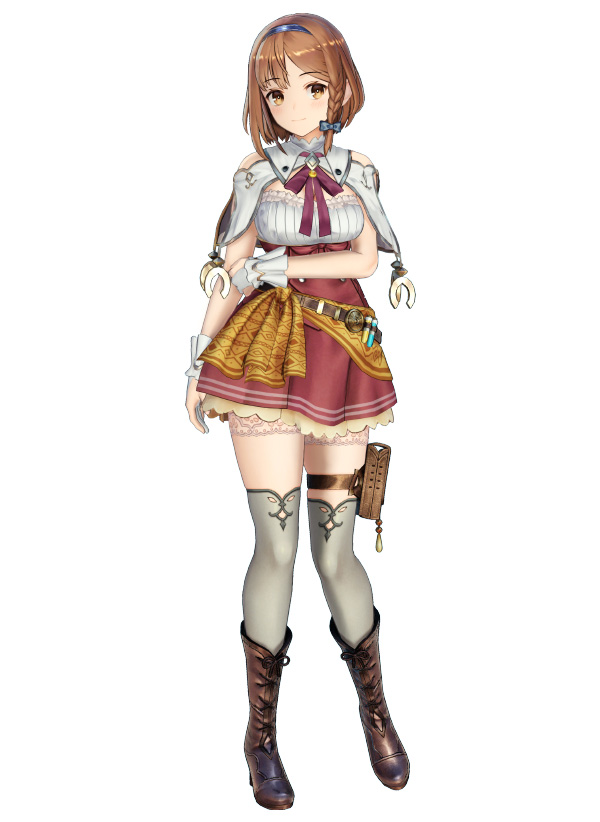 The costume will become available for free at a later, as of yet unspecified date. For exclusive bonuses, refer to the list below:
Best Buy: $10 e-Gift card
Steam: a 10% discount
PlayStation Store: Atelier Ryza theme
Early Purchase Bonus
A free "Summer Adventure" costume for Ryza (see below) will be available as a free download via PSN, Nintendo eShop, and Steam from the game's launch on October 29 to November 12. Should you miss this window, the official website states that the costume might become available for purchase at a later date. A pre-order isn't necessary in this case, merely a purchase of the game at any time before the deadline.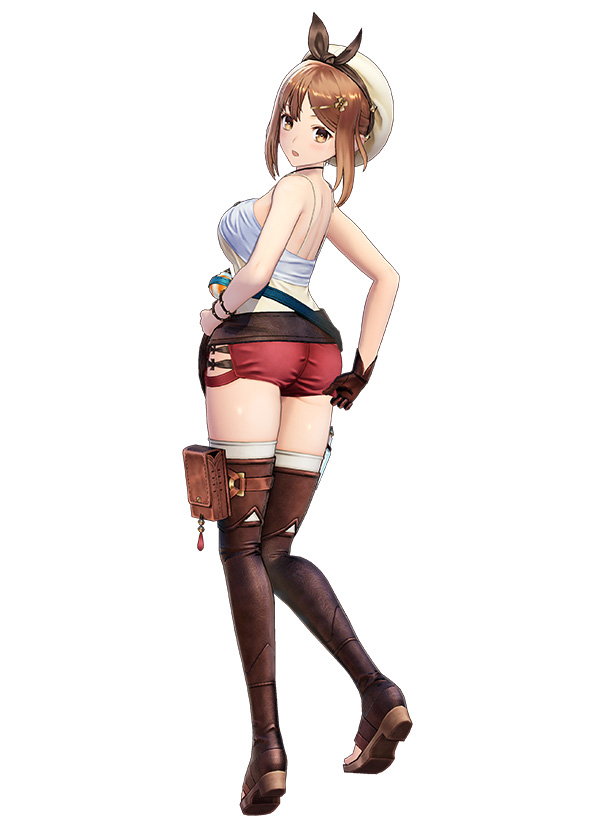 Deluxe Edition ($71.99)
The digital-only Deluxe Edition includes a variety of in-game costumes to outfit Ryza and her allies, and useful items to help her along her journey: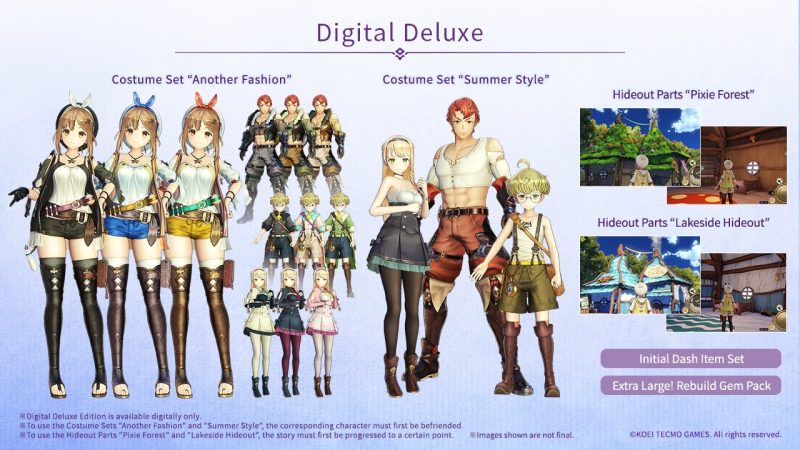 "Another Fashion" Costume Set:

Ryza's costumes: Midnight Black, Blue Skies, Sunny Smile
Lent's costumes: Gothic Wolf, Forest Guardian, Desert Squall
Tao's costumes: Twilight Raconteur, Wonder Pastel, Book Fairy
Klaudia's costumes: White Princess, Pure Maiden, Strawberry Parfait

"Summer Style" Costume Set:

Lent's costume: Warrior's Day Off
Tao's costume: Island Explorer
Klaudia's costume: Summer Memories

"Pixie Forest" Hideout Parts
"Lakeside Hideout" Hideout Parts
Initial Dash Item Set
Extra Large! Rebuild Gem Pack
Limited Edition ($99.99)
Available exclusively through the NISA Store, the Limited Edition of Atelier Ryza comes with a copy of the game for Switch or PS4, an art book, a Ryza mini acrylic charm, three cards, and a cloth poster packed inside a collector's box: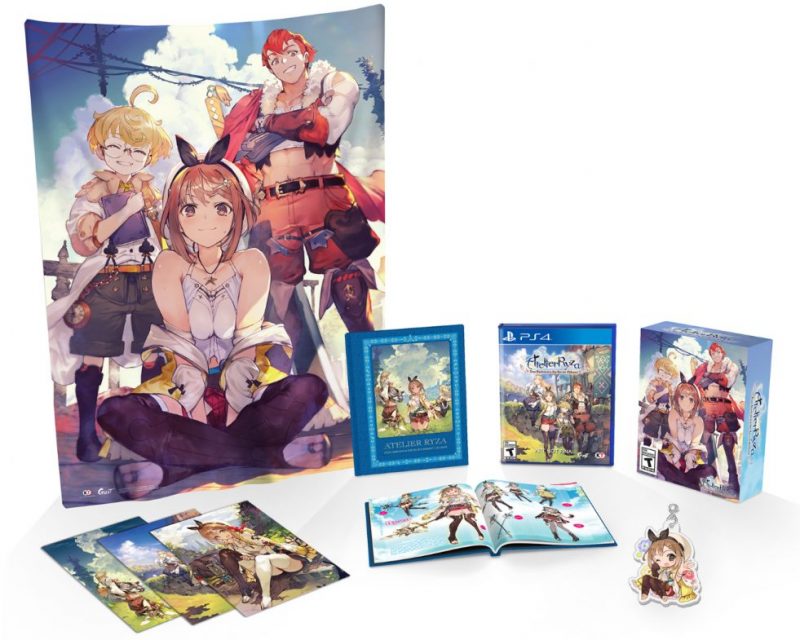 Atelier Ryza: Ever Darkness & the Secret Hideout is scheduled to launch October 29, 2019 on PlayStation 4, Nintendo Switch, and Steam.
Check out our other upcoming rpg games and upcoming nintendo switch games.