This game was released on January 27, 2015 and is no longer available to pre-order. Any incentives that were offered are listed below.
Dying Light is a first-person action / survival horror title developed by Techland, the makers of Dead Island. Like its predecessor, the game is also centered around a zombie apocalypse, but there are numerous changes as well. For one, Dying Light takes place in a slum city, and gives the players the ability to traverse it easily using parkour-style jumping and running. The day and night cycle is a core gameplay element, with the infected becoming stronger and faster in the dark. The idea is to scavenge for supplies during the day, and find shelter before the nightfall, when the truly dangerous monsters come out to play. Even the best player-crafted weapons and traps might not be enough to kill enemies like the fearsome Night Hunter.
Pre-order bonuses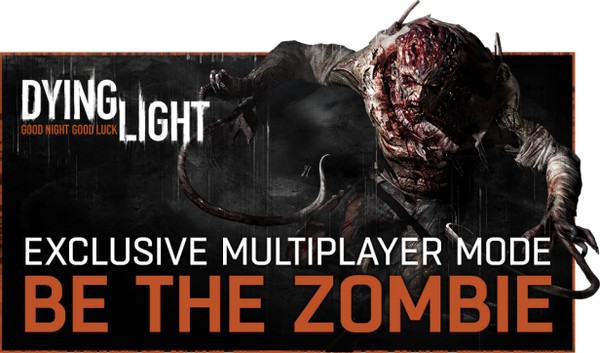 In addition to the 4-player co-op, the developers have come up with a promising asymmetrical multiplayer mode aptly named "Be the Zombie". Reserving a copy of Dying Light grants exclusive access to this mode, allowing you to play as a Night Hunter and invade other players' worlds, Dark Souls-style. Techland says all pre-orders should be getting the DLC, no matter the retailer. Speaking of which, here are the retailer exclusives:
GameStop: exclusive weapons pack containing Buzz Killer, Lacerator, and Night Club.
BestBuy: Ninja and Secret Agent character DLCs, and $10 in reward certificates.
Walmart: Urban Explorer character skin and ability, plus $4.99 VUDU movie credits.
Steam is also offering an exclusive Punk Queen crowbar weapon with pre-purchases of the game.
Gameplay preview
Dying Light promises more mobility and less-clunky combat as compared to Dead Island.
The release date of the game is set for January 27, 2015 in North America. Dying Light will be available on current-gen and previous-gen consoles as well as PCs.
Check out our other upcoming action games and upcoming pc games.