This game was released on October 02, 2018 and is no longer available to pre-order. Any incentives that were offered are listed below.
Forza Horizon 4 is a racing game developed by Playground Games and published by Microsoft exclusively for Xbox One and Windows 10. As it is an Xbox Play Anywhere title, a digital purchase for Xbox entitles one to a free Windows 10 copy (not available with boxed versions of FH4).
The game is set in Great Britain, and allows the player to drive more than 450 cars across its scenic landscapes. One of its most touted new features is dynamic seasons, which challenge the drivers with ever-changing dry, wet, muddy, snowy, and icy road conditions.
In contrast to the Forza Motorsport series, Forza Horizon tends to have a more relaxed, arcade-like atmosphere, and the latest installment is no exception to the rule. Much like its predecessor, it boasts an open world, this time shared between players, albeit still playable offline. There are also casual and ranked team multiplayer modes.
Pre-order Bonuses
Pre-order Forza Horizon 4 from one of the retailers listed below to receive a tuned-up supercar in your personal garage upon launch (and in some cases, in-game apparel):
GameStop – 2017 Aston Martin DB11 and exclusive Crew Neck T-Shirt: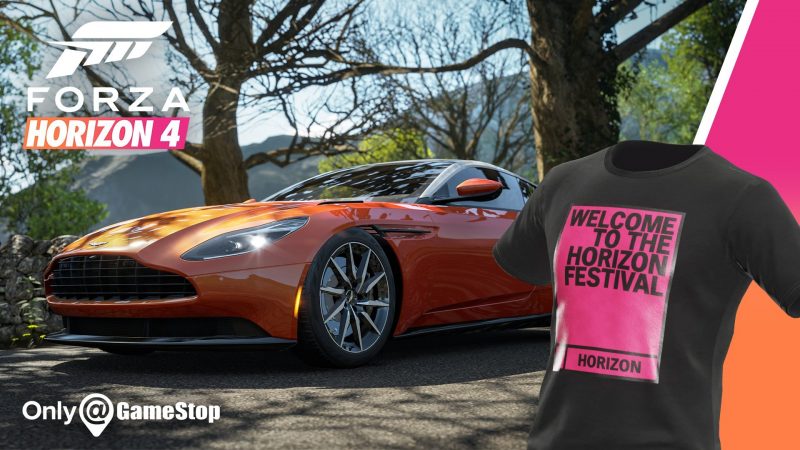 Amazon – 2016 Porsche 911 GT3RS: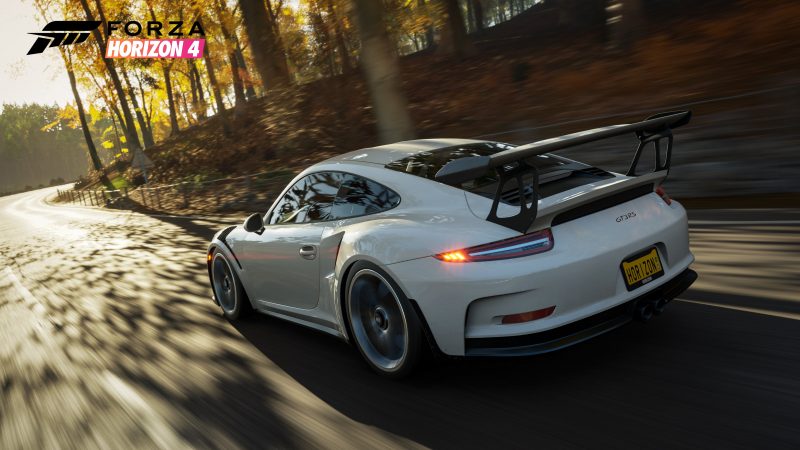 Best Buy – 2017 Chevrolet Camaro ZL1: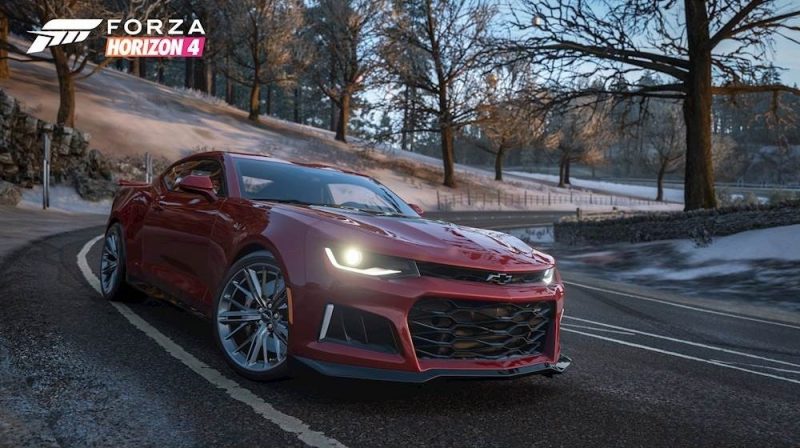 Walmart – exclusive "Welcome to the Horizon Festival" Bomber Jacket: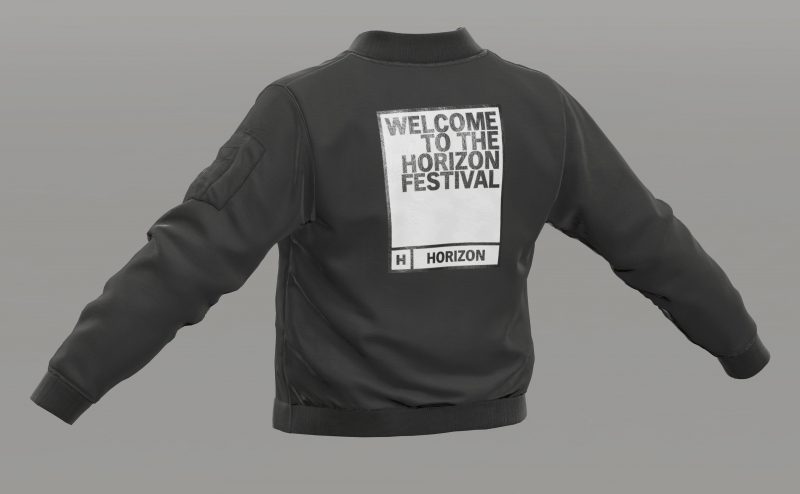 Microsoft Store (digital) – Formula Drift Car Pack: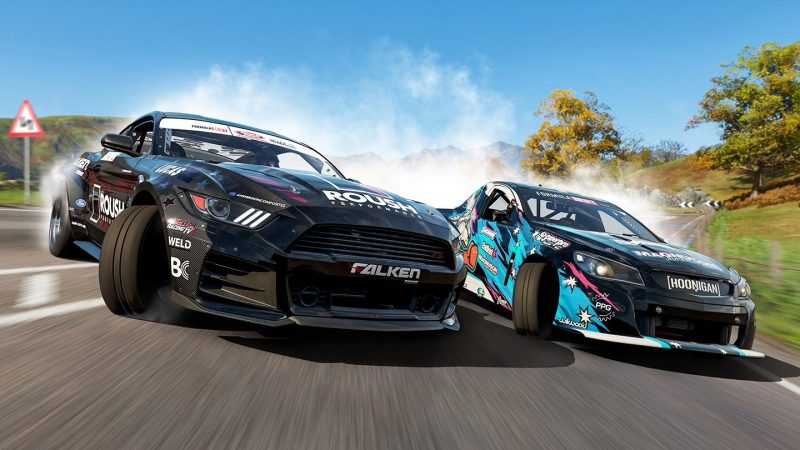 The aforementioned Formula Drift Car Pack includes seven new cars to collect, drive, and customize:
1989 Formula Drift #98 BMW 325i
1995 Formula Drift #118 Nissan 240SX
1996 Formula Drift #232 Nissan 240SX
1997 Formula Drift #777 Nissan 240SX
2006 #43 Formula Drift Dodge Viper SRT10
2015 Formula Drift #13 Ford Mustang
2016 Formula Drift #530 HSV Maloo Gen-F
It is also available with the digital Deluxe, and digital as well as physical Ultimate editions detailed below.
Deluxe Edition ($79.99)
The Deluxe Edition is only available as a download, and comes with a Formula Drift Car Pack and a Forza Horizon 4 Car Pass. The latter is also available for purchase separately ($29.99).
Ultimate Edition ($99.99)
The Ultimate Edition can be bought digitally or at retail for a nice round $100. In addition to the base game, it comes with this extra content:
Formula Drift Car Pack: 7 new Formula Drift cars
Car Pass: $29.99 standalone, includes 42 extra cars

VIP Membership: $19.99 standalone, includes 3 Exclusive Forza Edition cars, VIP Crown Flair, VIP Vanity Items, a VIP Emote and Car Horn, a free player house, 2x Credit race rewards, weekly bonus Super Wheelspins, and more
Best of Bond Car Pack (aka Day One Car Pack): 10 new cars from the James Bond films
2 Expansions: scheduled for December 2018 and first half of 2019
Early Access: start playing September 28
Forza Horizon 4 is set to launch October 2, 2018 on Xbox One and Windows 10. The game supports native 4K and HDR on Xbox One X and Windows 10.
Check out our other upcoming racing games and upcoming pc games.