This game was released on January 20, 2017 and is no longer available to pre-order. Any incentives that were offered are listed below.
Gravity Rush 2 is an action-adventure game developed by SIE Japan Studio and Project Siren, and published by Sony. Like one might guess from the title, the player's ability to manipulate gravity is at the core of the gameplay, allowing for unique navigation and movement.
This mechanic is further expanded from the original Gravity Rush, with Kat now able to use two additional gravity styles: Lunar and Jupiter. The former increases Kat's speed and allows her to jump higher, while the latter makes her heavier, lending more weight to her attacks in combat.
Pre-order bonuses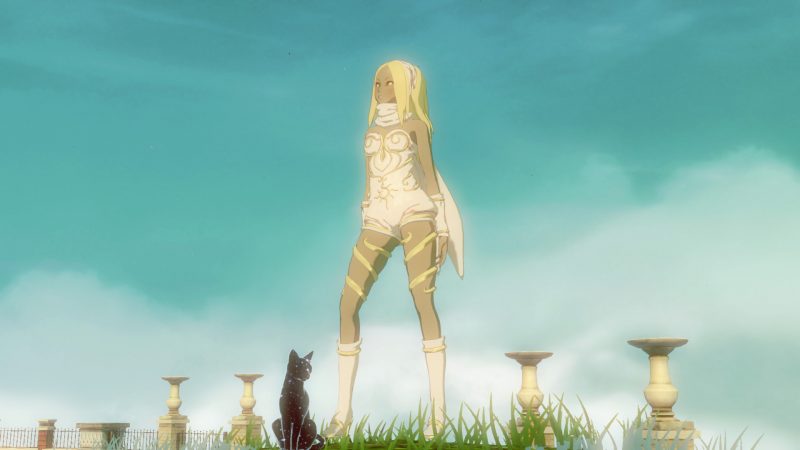 Pre-order Gravity Rush 2 from participating retailers to receive the digital Select Soundtrack (nine tracks), as well as an alternate white costume for Kat displayed above.
As an additional bonus, PlayStation Store will give you ten exclusive PSN Avatars of the game's characters (Syd Smile, Syd Surprised, Syd Normal, Raven Smile, Raven Angry, Raven Normal, Kat Smile, Kat Angry, Kat Normal, and Dusty).
DLC Announce trailer
Gravity Rush 2 will also have a free DLC releasing in March 2017. Titled "The Ark of Time – Raven's Choice", it follow's Kat's ally Raven in his attempt to save the Lost Children who were left trapped inside the Ark at the end of the first game.
Gravity Rush 2 is scheduled to launch for Playstation 4 on January 20, 2017.
Check out our other upcoming action games and upcoming playstation 4 games.