This game was released on June 10, 2011 and is no longer available to pre-order. Any incentives that were offered are listed below.
inFAMOUS 2, the open-world action game from Sucker Punch, is probably one of the most anticipated PS3 releases this year. The sequel will take you to the city of New Marais where you will have to grow stronger and eventually face a terrifying enemy which was foreshadowed in the first game – the Beast.
Other factions will get in the way of the protagonist Cole MacGrath as well, namely the monstrous mutants called the Corrupted, and Militia, a radical organization which seeks to destroy all abnormal entities including the Conduits.
inFAMOUS 2 will have a number of new features and improvements, such as better cutscenes, more destructible objects, many new powers for Cole (including fire and ice ones) and so on. Like in the original game, your karma choices will affect Cole's appearance and powers, as well as the route and the ending of inFAMOUS 2.
User-generated content deserves a separate mention. inFAMOUS 2 will allow its players to create their own missions and share them with others. inFAMOUS was already a great sandbox game, but this adds a whole new element to it, with a potential for endless fun and freedom.
inFAMOUS 2 pre-order bonus list
Sucker Punch and Sony have prepared an impressive array of inFAMOUS 2 preorder bonuses. First of all, you will be getting early access to the Uncharted 3: Drake's Deception Multiplayer Beta. Second, you will receive the following in-game items: three different Amp versions (Sly Cane, Caveman Club, and Samurai Sword), and a badass Reaper character skin: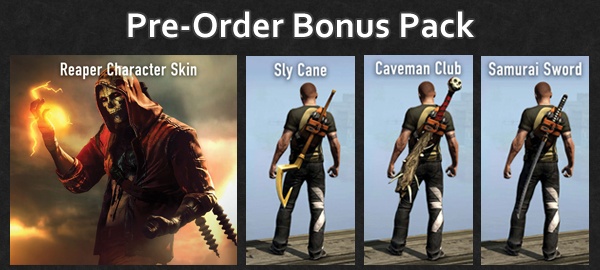 Finally, some retailers are also offering exclusive incentives – either more weapon / character skins, or unique powers for Cole. You will find them listed below.
24k Gold Amp: Amazon is offering a gold version of Cole's new Amp. This is only a cosmetic change that doesn't improve the weapon, so it doesn't seem like a very impressive bonus.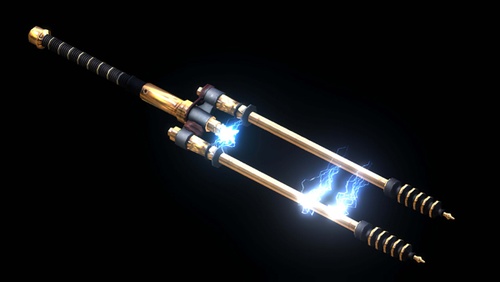 Kessler Skin: those who pre-order inFAMOUS 2 from BestBuy will get a Kessler Skin (displayed below) and will be able to play the game as this boss from the first inFAMOUS title.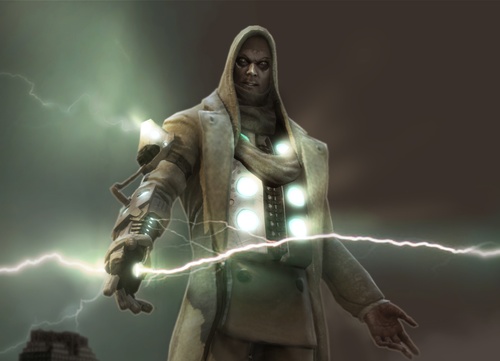 Lightning Hook: GameStop bonus will give a new power to Cole called the Lightning Hook (see the screenshot below). It will allow you to snare and pull enemies or other objects towards you. In addition, you will get a comic-style poster of Cole using his powers during a rainstorm.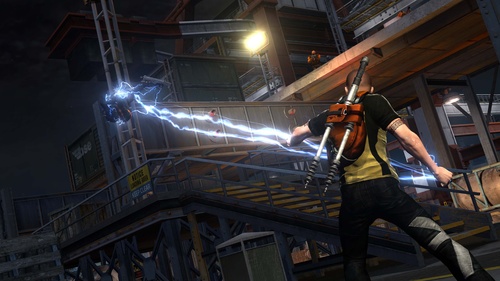 Electrocution Grenade: Walmart is also offering a bonus power for Cole. The Electrocution Grenade ties the enemies down for a few seconds before detonating. There is no escape!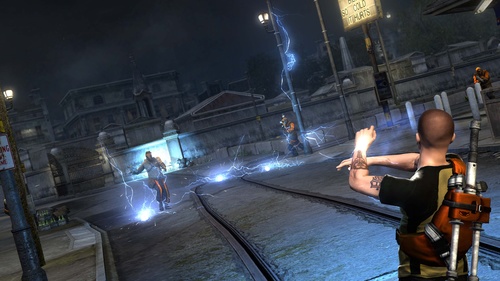 inFAMOUS 2 special editions
What about the European gamers who want some preorder incentives as well? Not to worry, there's a Special Edition of the game available at GAME.co.uk which is slightly more expensive, but includes the aforementioned Electrocution Grenade power and the Gold Amp, as well as the original Cole skin (or to be more precise, the jacket he wore in the first game).
Then there's the Hero Edition priced at $100 which will be available both in North America and Europe (exclusive to Play.com in the UK). Gamers located in the Asia-Pacific region can grab it on Play-Asia. It contains a Super Voucher with all the in-game items mentioned above, plus a 8.5″ Cole MacGrath statue, a replica of Cole's sling pack, an inFAMOUS mini-comic from DC Comics, and the official soundtrack download: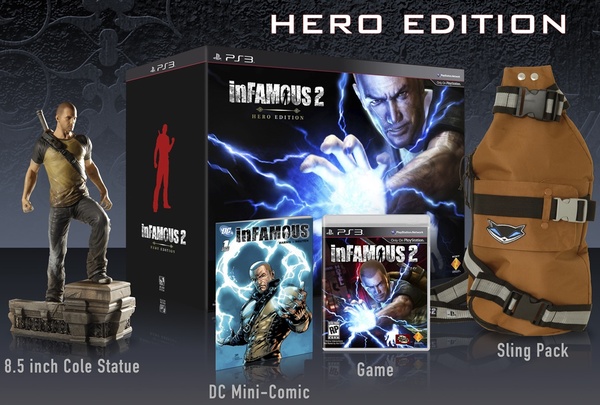 Duality trailer
In inFAMOUS 2, the paths of Good and Evil will be represented by two female characters, Kuo and Nix. They will act like an angel and a devil on Cole's shoulders, each trying to woo him to her side. You can see a preview of this morality system in the trailer below.
The release date of inFAMOUS 2 is set for June 7th, 2011 in the US, June 10th in the UK, Germany & Ireland, and June 8th in the other PAL countries. Until then, you can follow the news and download some game-themed goodies like forum avatars on the official website.
Check out our other upcoming action games and upcoming playstation 3 games.