This game was released on November 14, 2017 and is no longer available to pre-order. Any incentives that were offered are listed below.
Ittle Dew 2 is a 3D action-adventure with RPG elements developed by indie studio Ludosity and published by Nicalis. It follows the titular adventurer Ittle and her flying fox companion Tippsie, who are stranded on a mysterious island filled with loot and puzzles, and have to find eight pieces of a raft that will take them home.
As the game is already out on Steam, Xbox One, and PS4, this article is concerned specifically with the upcoming Nintendo Switch release. According to the publisher, the Switch version (dubbed Ittle Dew 2+) includes an entirely new adventure, Dream World, with five puzzle-filled dungeons, a new boss, and 40 collectible cards.
Pre-order Bonuses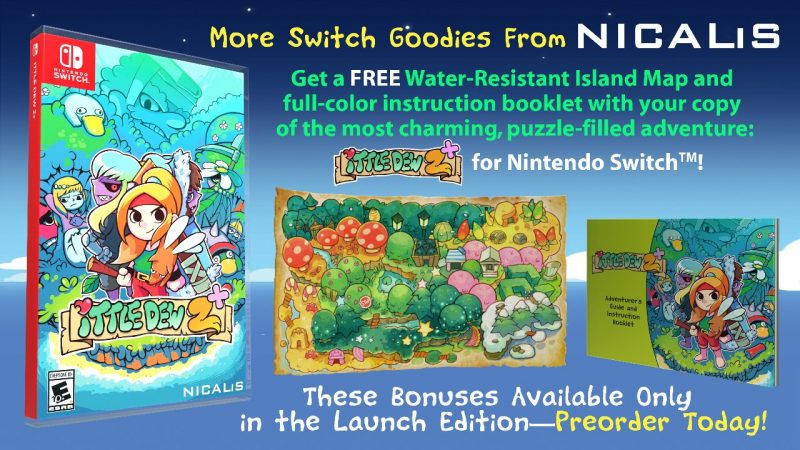 Pre-order Ittle Dew 2+ to receive the Launch Edition, which comes with a water-resistant island map and a full-color instruction booklet. According to Nicalis, this bonus is available through Amazon, GameStop, Best Buy, and Target.
Ittle Dew 2+ is scheduled to be released on November 14, 2017.
Check out our other upcoming action games and upcoming nintendo switch games.