This game was released on August 23, 2016 and is no longer available to pre-order. Any incentives that were offered are listed below.
Madden NFL 17 is the latest installment in the popular football game franchise, made by the usual developers, EA Tiburon, for current and last-gen consoles. The upcoming title is said to offer the most balanced gameplay to date, bringing new ball carrier feedback cues, defender fake out mechanics, and an authentic defensive AI system based on modern NFL strategies.
There is also a bigger focus on Franchise mode, which some players found underwhelming in the game's predecessor Madden NFL 16. Finally, there is a new feature called Madden 365 which will presumably provide daily updates to the game.
Pre-order bonuses
Additional bonus content depends on which edition of Madden NFL 17 you pre-order:
Standard Edition: 9 Madden NFL 17 Ranked tickets and up to 7 Madden NFL 17 Ultimate Team Pro Packs ($15 value)
Deluxe Edition: 30 Madden NFL Ranked tickets and up to 10 Madden NFL Ultimate Team All Pro Packs ($50 value)
Super Deluxe Edition (digital only): 30 Madden NFL Ranked tickets and up to 30 Madden NFL Ultimate Team All Pro Packs
Refer to the list below for retailer-specific bonuses.
Microsoft Store: $10 gift card code + mini football.
Best Buy: $10 in reward certificates. Free challenge flag if you buy at least 2,200 MUT points.
Xbox (digital): 1 month of EA Access trial. The offer is available for a limited time and the code must be redeemed by September 9, 2016.
Madden Ultimate Team figures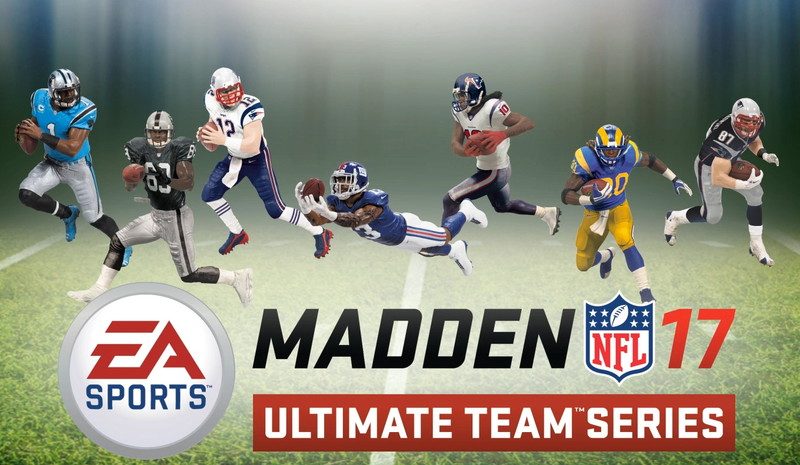 McFarlane Toys has announced new collectible NFL action figures that will integrate with the Madden Ultimate Team mode. Each individual figure costs $24.99, and comes with a redemption code for seven Madden Ultimate Team Pro-Packs ($10.50 value), as well as the opportunity to unlock exclusive NFL stars.
The release date is set for August, but the figure of New England Patriots' Rob Gronkowski, the cover star of Madden NFL 17, is already available for pre-order at GameStop at the time of writing (and appears to be exclusive to the retailer).
First Look trailer
Madden NFL 17 is scheduled to launch on August 23, 2016.
Check out our other upcoming sports games and upcoming playstation 3 games.