This game was released on July 28, 2020 and is no longer available to pre-order. Any incentives that were offered are listed below.
Maid of Sker is a first-person horror game from independent developer Wales Interactive. Based on an eponymous 1872 novel by R.D. Blackmore, it borrows heavily from Welsh folklore and is set in Sker House, a real dwelling that is said to be the most haunted in Britain.
The gameplay mechanics revolve around sound, with the player having to run, hide from, and distract enemies that possess supernaturally sharp hearing. Their only weapon is a sound-based defensive device that can cause temporary disorientation. The game offers multiple endings that depend on the player's actions and paths taken.
Pre-order Bonuses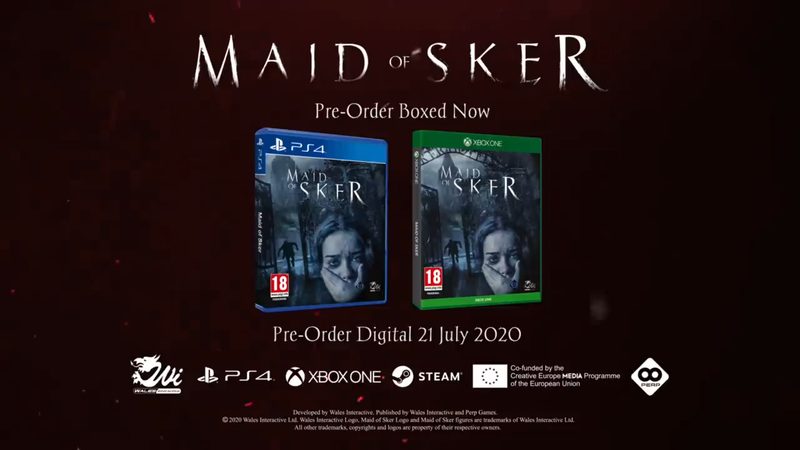 Pre-purchase Maid of Sker digitally on Steam or Xbox One to receive a 10% discount.
Steam additionally has an exclusive bonus: a free downloadable soundtrack that re-imagines famous Welsh hymns Calon Lân (A Pure Heart), Suo-Gân (Welsh Lullaby) and Ar Hyd Y Nos (All Through the Night), the latter being a bonus hymn that you won't hear in the game itself.
Maid of Sker is set to launch digitally and at retail on July 28, 2020. It will feature uncapped 4K graphics on the PC and visual enhancements on PS4 Pro and Xbox One X.
Check out our other upcoming horror games and upcoming nintendo switch games.