This game was released on April 14, 2015 and is no longer available to pre-order. Any incentives that were offered are listed below.
The upcoming tenth installment in the Mortal Kombat fighting game series is developed by NetherRealm Studios and published by Warner Bros. The new title runs on a modified version of the dated Unreal Engine 3, which allows it to achieve 60 FPS at 1080p resolution on current-gen consoles. Story-wise it picks up where MK9 left off, and continues 25 years into the future.
Mortal Kombat X features returning as well as brand new fighters, and some new game mechanics, the most notable of which is probably character variations. There are three different versions of every character, each adding some unique attacks, special moves, or weapons, and significantly altering the playstyle. Scorpion's Ninjutsu variation, for example, wields dual swords, whereas Hellfire focuses on fireballs, and Inferno allows him to summon a demonic minion.
Pre-order bonuses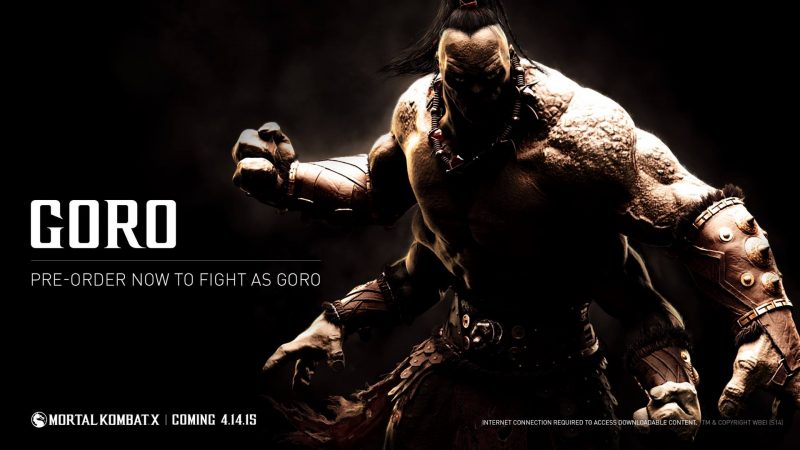 Retail pre-order copies of Mortal Kombat X come with the iconic four-armed boss, Goro, as a playable character.
Kollector's editions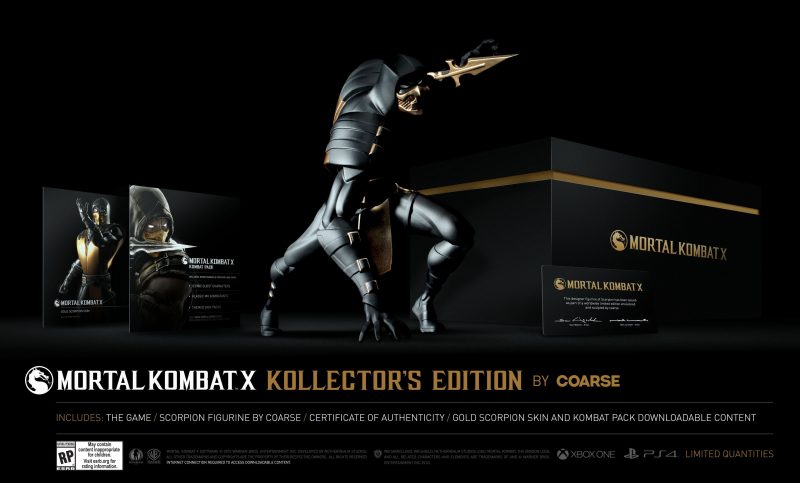 The $149.99 Kollector's Edition comes with a Scorpion figurine by Coarse, a Certificate of Authenticity, and Gold Scorpion Skin and Kombat Pack DLC. It is available for the current-gen consoles only.
While this particular edition isn't exclusive to any one retailer, there are two retailer-specific bundles as well. GameStop has the $94.99 Limited Edition, whereas Amazon is offering an altogether more expensive and larger Kollector's Import Edition for $179.99.
Announce trailer
There's no shortage of gory X-ray moves in the upcoming game. Environmental weapons also make an appearance.
Mortal Kombat X will hit store shelves on April 14, 2015.
Check out our other upcoming fighting games and upcoming pc games.