This game was released on October 21, 2022 and is no longer available to pre-order. Any incentives that were offered are listed below.
New Tales from the Borderlands is an episodic comedy interactive game that puts you in the shoes of three lovable nobodies on a quest to save the world. In this narrative-driven adventure, take control of the fates of three unlikely heroes with nothing to lose and everything to gain as they fight back against corporate greed, capitalism, and exploitation.
Developed by Gearbox and published by 2k, unravel the multiple possibilities this autumn on PlayStation 4, PlayStation 5, Xbox One, Xbox Series X|S, Nintendo Switch, and Windows PC.
Outside of all the mayhem and carnage that goes on in the borderlands, lies a downtrodden society filled with explosive personalities you will interact with throughout the story.
Shape the future of Anu, Octavio, and Fran as well as the world at large, through your choices and actions in this five-part, action-filled saga.
Pre-order Bonuses
If you make a purchase through these links, we may get a share of the sale.
New Tales from the Borderlands Standard Edition ($39.99)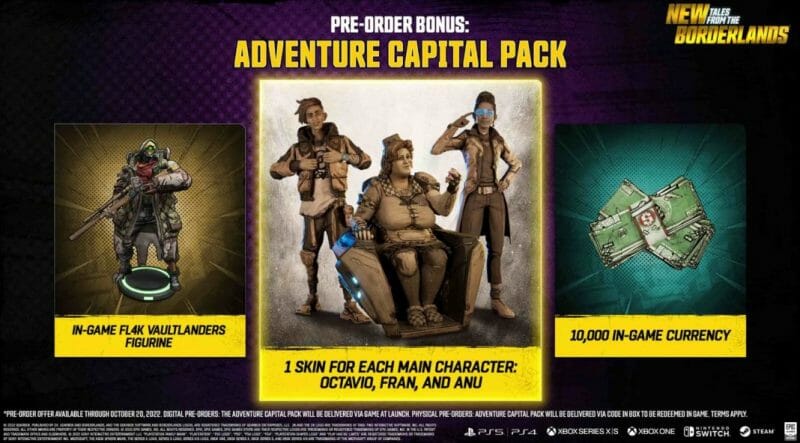 The standard preorder for the game comes with a preorder bonus called the Adventure Capital pack that gets you a bunch of in-game content including:
Cosmetics for Anu, Octavio, and Fran
10,000 in-game currency
in-game FL4K Vaultlander collectible
New Tales from the Borderlands Deluxe Edition ($49.99)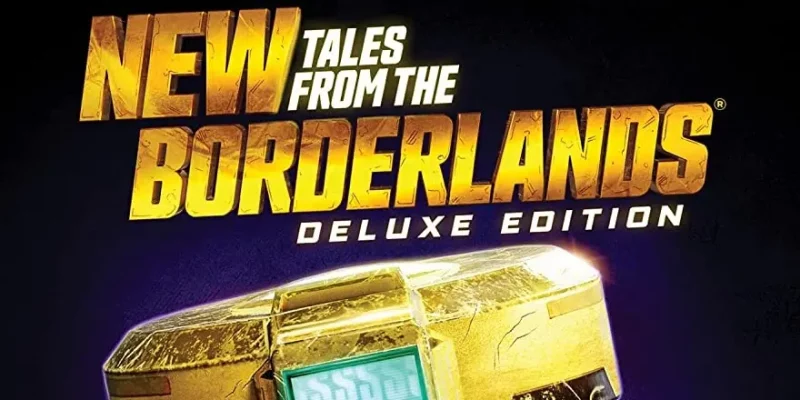 For the Deluxe Edition of the game, you get the first Tales of the Borderlands game bundled together, getting you two games for the price of one.
PlayStation
Xbox
Nintendo Switch
New Tales from the Borderlands will be released on October 21st, 2022, and will be playable on PlayStation 5, PlayStation 4, Xbox Series X|S, Xbox One, Nintendo Switch, and Windows PC
Check out our other upcoming adventure games and upcoming playstation 4 games.