This game was released on April 24, 2012 and is no longer available to pre-order. Any incentives that were offered are listed below.
Risen 2: Dark Waters is a sequel to the action RPG Risen by a German game studio Piranha Bytes. Compared to its predecessor, the game features a larger world with more areas and quests, and the option to use firearms in addition to magic. The animations are also improved, despite using the same graphics engine. Unlike the first title, Risen 2 runs on Windows, Xbox 360, and Playstation 3 platforms.
Risen 2 picks up where the original left off, and the players step into the shoes of the Nameless Hero again. The main character now wears a eye-patch because of the injury he received during his fight against the Titan in Risen 1. The story is said to start with Commandant Carlos requesting your help with rescuing sailors of a sunken ship. You will meet several characters from the first game (such as Patty), as well as many new ones.
Risen 2: Dark Waters preorder bonus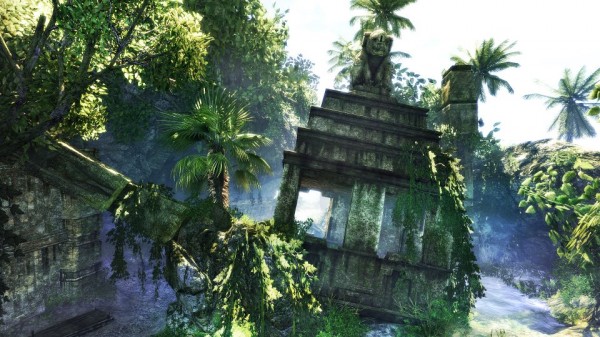 Pre-order Risen 2: Dark Waters for Xbox 360 or PS3 at participating retailers and your copy will be upgraded to Special Edition which includes Treasure Isle: a bonus DLC normally worth €10 or 800 Microsoft Points. According to the official website, "the player will embark on an extra story questline to uncover Captain Steelbeard's legendary treasure – a quest that will continue a plot element from the first Risen game and finally bring it to an exciting conclusion". It's a pretty big DLC that includes an entirely new location as well as 5 hours worth of side quests. In addition, the Special Edition also contains a double-sided Risen 2 poster.
This Special Edition is available at Amazon, Walmart, BestBuy, and other retailers.
GamesCom trailer
Risen 2: Dark Waters for the PC is scheduled to release on April 27th worldwide. The game needs to be activated online through Steam. Console versions will reach the players on July 31st in North America, and August 3rd in Europe. As a consolation, the developers will include extra content for Xbox 360 and PS3: The Air Temple, which offers several hours of gameplay.
Check out our other upcoming action games and upcoming pc games.