This game was released on June 23, 2022 and is no longer available to pre-order. Any incentives that were offered are listed below.
Take control of everyone's favorite blue-haired, white-gloved, supersonic hedgehog in Sonic Origins. Developed by Sega and published by Sega of America, Sonic Origins is a multi-game collection spanning 4 iconic Sonic 2D titles, Sonic The Hedgehog 1, 2, Sonic 3 & Knuckles and Sonic, with the games being remastered for modern consoles. Zip past iconic landscapes from the legendary green hill zone to the treacherous death egg robot reliving the fast-paced action the originals were loved for.
Exhilarating arcade fun awaits as you experience Sonic like never before with the addition of new game modes, content and challenges on top of the visual upgrade. Included in the remaster are all-new opening and closing animations for each title giving fans new Sonic content to enjoy while tying up all the 4 titles together.
The game features a Classic and Anniversary mode with the Classic mode letting you play the original game with nothing unchanged including the presentation and game-overs, while the Anniversary mode offers a full-screen display and infinite lives to keep the fun going.
Pre-order Bonuses
If you make a purchase through these links, we may get a share of the sale.
Standard Edition($39.99)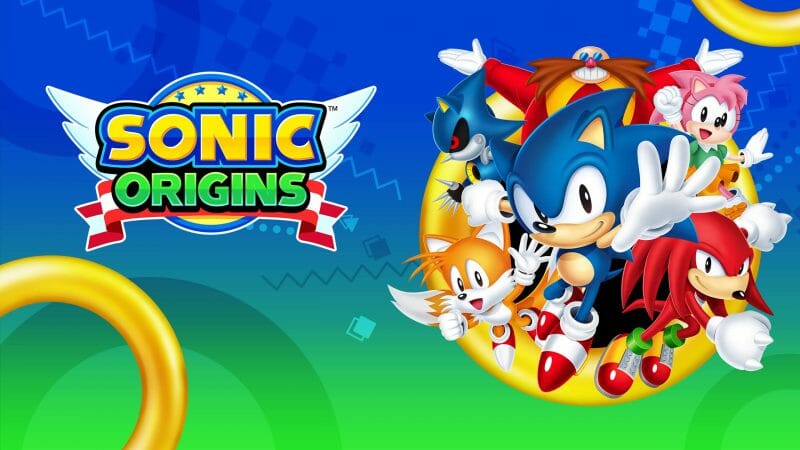 Bundled with the Sonic Origins Standard Edition is a pre-order bonus that comes with:
100 Bonus Coins
Mirror Mode
Letterbox Background
Digital Deluxe Edition($49.99)
The Deluxe Edition of Sonic Origins comes with the pre-order bonus plus some cool additional content such as:
Hard Missions
Character Animation In The Main Menu
Camera Controls Over The Main Menu Islands
Character Animations During Music Islands
Additional Music Tracks From MegaDrive/Genesis Titles
PlayStation
Xbox
Nintendo Switch
Sonic Origins will be released on June 23rd, 2022, and will be playable on PlayStation 4, PlayStation 5, Xbox One, Xbox Series X|S, Nintendo Switch, and Windows PC.
Check out our other upcoming action games and upcoming playstation 4 games.