This game was released on June 07, 2017 and is no longer available to pre-order. Any incentives that were offered are listed below.
Superbeat: XONiC is a rhythm game where players tap notes to the beat of a song, according to the chosen difficulty level: 4TRAX (beginner), 6TRAX, and 6TRAX FX (master). There are over 65 tracks and 200 play patterns to choose from. The game includes real-time DJ rankings for players all across the world.
The game is developed by Nurijoy and published by PM Studios in conjunction with Acttil in North America. It already saw a release on PS Vita back in 2015; as such, this article is concerned with the upcoming launch for PlayStation 4 and Xbox One platforms. Superbeat: XONiC will be available digitally for the Xbox One, and digitally as well as at retail for Sony's core console.
Pre-order bonuses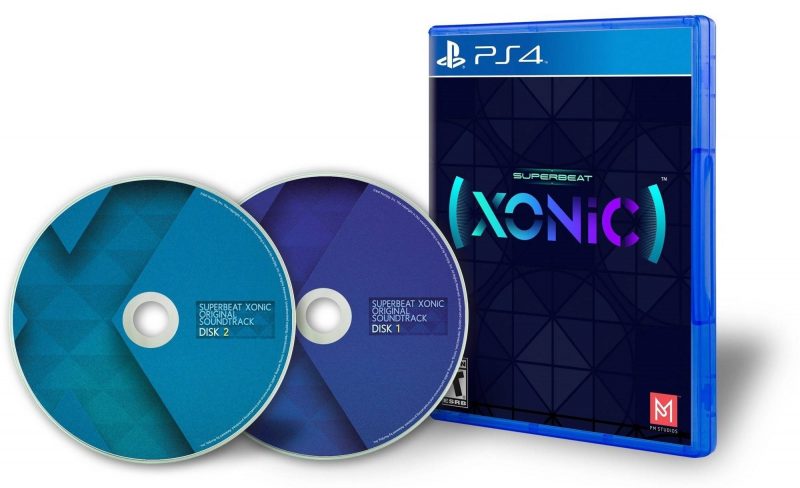 Pre-order the physical PS4 version of Superbeat: XONiC or make a day-one purchase ($39.99) to receive the Launch Edition. This bundle includes two bonus Original Soundtrack disks, allowing you to enjoy selections of the game's sublime music even outside of the game.
The PlayStation 4 version of Superbeat: XONiC is scheduled to be released on June 6th in North America, and June 9th in Europe. Meanwhile, the digital Xbox One version will launch on June 7th worldwide.
Check out our other upcoming rhythm games and upcoming playstation 4 games.