This game was released on August 22, 2017 and is no longer available to pre-order. Any incentives that were offered are listed below.
The Escapists 2 is a sandbox prison break simulator in which the player assumes the role of an inmate intent on escaping. In order to achieve that goal, the player can level up their character through various activities like working out or reading, do favors for the other inmates to acquire money, and steal or barter for items to be crafted into improvised weapons and tools.
Compared to its predecessor, the biggest addition in The Escapists 2 is multiplayer, which includes both online and split-screen as well as co-op and versus modes. It also brings new prisons (including ones set in Wild West, a moving train, and even outer space), more ways to escape, an improved combat system, and extensive character customization.
Pre-order Bonuses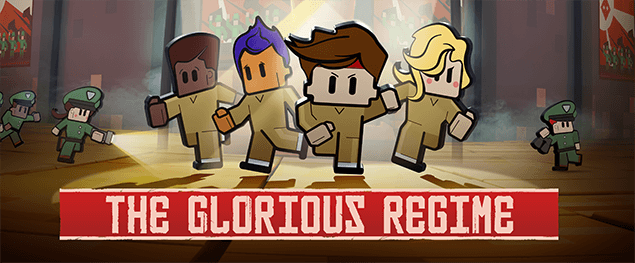 Pre-Purchase The Escapists 2 for any platform to receive "The Glorious Regime", a bonus prison that is hidden deep in the jungle. A preview of the prison is shown in the trailer below.
https://www.youtube.com/watch?v=Uml0vz48krk
As usual, PlayStation Store is also offering a bonus theme.
The Escapists 2 launches on August 22, 2017 on Steam, PlayStation 4, and Xbox One. Nintendo Switch version is to come later.
Check out our other upcoming simulation games and upcoming nintendo switch games.