This game was released on September 03, 2021 and is no longer available to pre-order. Any incentives that were offered are listed below.
The Medium is a chilling horror-puzzle game developed and published by Bloober Team. Set in the ruins of an abandoned communist hotel. Follow the story of Marianne as she seeks to uncover the secrets behind her unusual abilities. Bridge the gap between the world of the dead and the living as you work your way through what remains of a twisted massacre. The Medium once an Xbox exclusive will be coming to the PlayStation 5 this autumn.
Marianne, as a medium between the two worlds, has the ability to exist and interact with objects within the two planes. The medium plays like an old-school survival horror game with tight environments and a terrifying but gripping story.
Disturbing images and scenes unveil themselves the deeper you go into the hotel. Lurking in the hotel is a creature known as the Maw that desperately wants to leave the spirit world by taking over Marianne's body.
Solve puzzles and use your selection of abilities such as shooting out psychic blasts and creating energy shields as you fend off the maw and uncover hidden mysteries in this incredible journey.
Pre-order Bonuses
If you make a purchase through these links, we may get a share of the sale.
The Medium Pre-order ($49.99)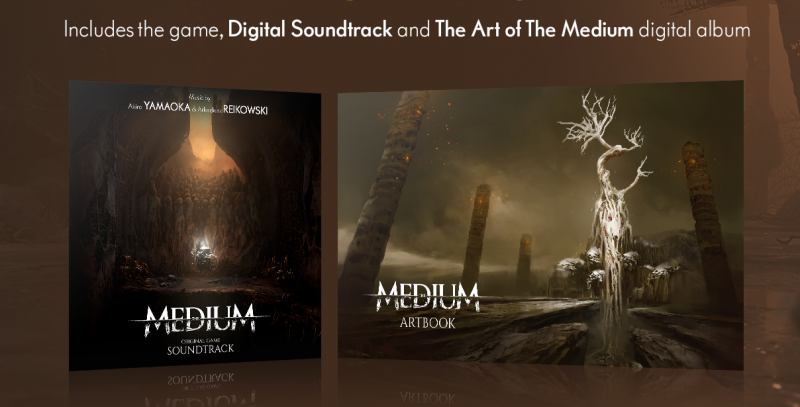 The Medium Standard pre-order bonus comes with the following items:
The Medium game
Original Soundtrack – The Original soundtrack co-created by Akira Yamaoka and Arkadiusz Reikowski
The Art of The Medium – The Official digital album
PlayStation
The Medium will be released on September 3rd, 2021, and will be playable on PlayStation 5.
Check out our other upcoming horror games and upcoming pc games.