This game was released on May 19, 2015 and is no longer available to pre-order. Any incentives that were offered are listed below.
The third installment in the popular action RPG series, The Witcher 3: Wild Hunt continues the story of Geralt of Rivia, and brings a number of improvements to the franchise. New mechanics like horseback combat, Witcher sense, and climbing add more depth to the game. Nonlinear gameplay is emphasized even more, with each quest having several different solutions, and the player's choices affecting the world around them.
The game's world is significantly larger than that of its predecessors, with the new REDengine 3 providing stunning graphics on current-gen consoles and PCs, and eliminating annoying loading screens. According to CD Projekt RED, TW3: Wild Hunt will have around 100 hours of gameplay.
Pre-order bonuses
The developers are sticking to their promise of not releasing any exclusive DLC: everyone is getting exactly the same game. However, that doesn't apply to physical collectibles and digital goodies that don't affect gameplay. Here's a list of retailers which are offering exclusive pre-order incentives for The Witcher 3:
Boxed version:

GameStop: an exclusive Witcher key chain and poster (limited supply).
Amazon: a 48-page hardcover comic by Paul Tobin and Max Bertolini (limited supply).
Best Buy: limited edition SteelBook packaging and a discount for Gamers Club members. (Update: the offer of an exclusive SteelBook is no longer available for new online pre-orders).

Digital version:

Steam: a 10% discount, digital artbook, official soundtrack, Witcher 3 artworks and wallpapers, and a digital map of the in-game world.
GOG.com: everything offered by Steam, plus a copy of Neverwinter Nights, The Witcher: House of Glass digital comic book, extended soundtrack (four exclusive tracks), and six PDF templates for Witcher paper toys.
Standard edition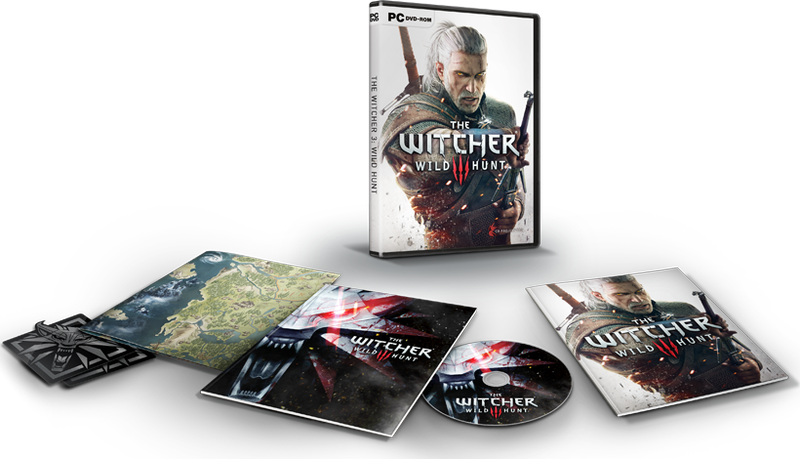 If you are late for the exclusive bonuses, don't despair. Just like with the previous installments of The Witcher, CD Projekt RED went out of their way to make sure the physical edition of the game is worth buying. In addition to the game itself, all copies come with a soundtrack CD, a map, a compendium of the Witcher universe, and a set of stickers. Of course, the digital counterpart offers most of these goodies in downloadable form.
Collector's edition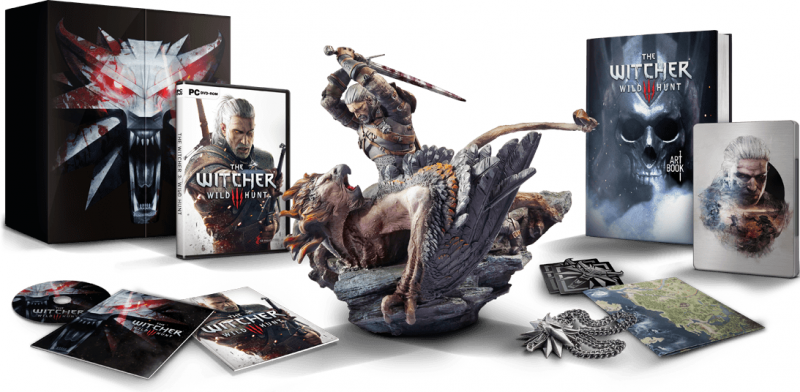 The Collector's Edition of TW3 includes all the little knick-knacks from the regular version, plus the following:
A large Collector's Box, plus SteelBook packaging for the game DVD
A 33x24x26 cm hand-painted polystone statue of Geralt fighting a Griffin
A high-quality Witcher medallion
A 200-page artbook
Xbox One exclusive:

Two Gwent card decks
Cloth map replacing the regular one
This edition can be found at multiple retailers, and is priced at $149.99.
Sword of Destiny trailer
The Witcher 3: Wild Hunt is scheduled to be released on May 19, 2015 worldwide.
Check out our other upcoming action games and upcoming pc games.