This game was released on October 10, 2017 and is no longer available to pre-order. Any incentives that were offered are listed below.
Tiny Barbarian DX is a side-scrolling action platformer with retro-style graphics. It is developed by StarQuail Games and published for Nintendo Switch by Nicalis. As the game is already out on Steam since 2013, this article is regarding specifically the yet-unreleased Switch version.
In Tiny Barbarian DX, the player takes control of a sword-wielding barbarian and does battle against endless hordes of monsters and challenging bosses. The game is made up of episodes, each of which offers a self-contained adventure with new enemies and soundtrack. The game also offers a co-op mode for two players.
Pre-order Bonuses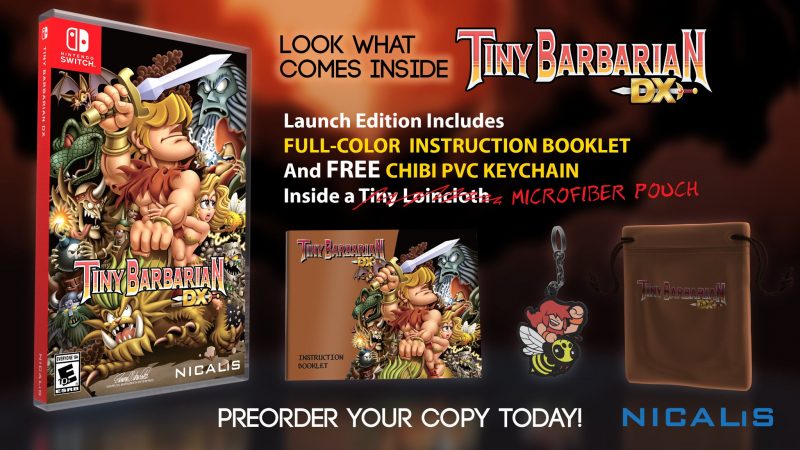 Pre-order Tiny Barbarian DX for Nintendo Switch to receive the Launch Edition, which comes with a full-color instruction booklet and a chibi PVC keychain inside a microfiber pouch. According to the publisher's Twitter account, bonus item volume is "very limited".
Tiny Barbarian DX is scheduled to launch for Nintendo Switch on October 10, 2017.
Check out our other upcoming platformer games and upcoming nintendo switch games.