This game was released on May 24, 2016 and is no longer available to pre-order. Any incentives that were offered are listed below.
Total War: Warhammer is a strategy game developed by Creative Assembly and published by Sega for Windows, Linux, and OS X. Much like the previous games in the series, it combines turn-based strategy and resource management with real-time battles. However, it is also the first Total War title to feature a fantasy setting instead of a historical one. Like the name suggests, the game is based on the Warhammer universe, and is the first one in what is going to become a Total War: Warhammer trilogy in the future.
Total War: Warhammer is to include four playable factions at launch (the Empire, the Greenskins, the Dwarfs, and the Vampire Counts), each with its own unique units and campaign mechanics. An additional faction is available through pre-order.
Pre-order bonuses

Receive an additional faction, the Chaos Warriors, by pre-ordering Total War: Warhammer or buying it during the first week after launch at participating retailers.
Pre-purchasing the game at Steam grants an additional bonus in the form of Warhammer-themed DOTA 2 items.
Limited Edition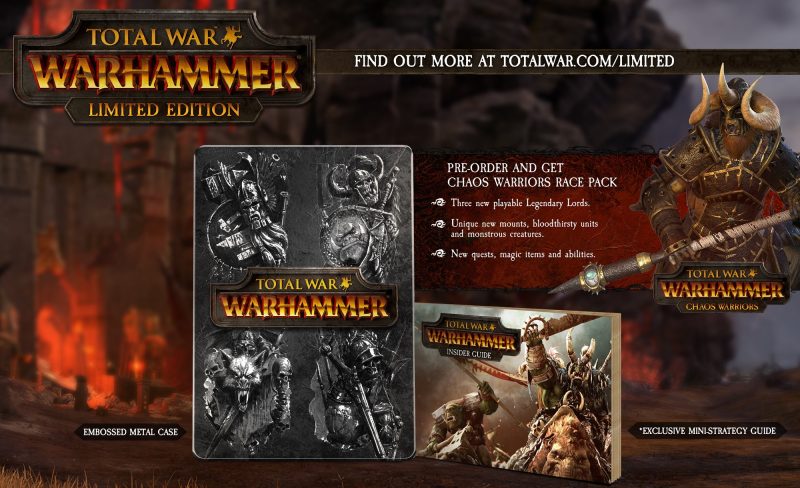 High King Edition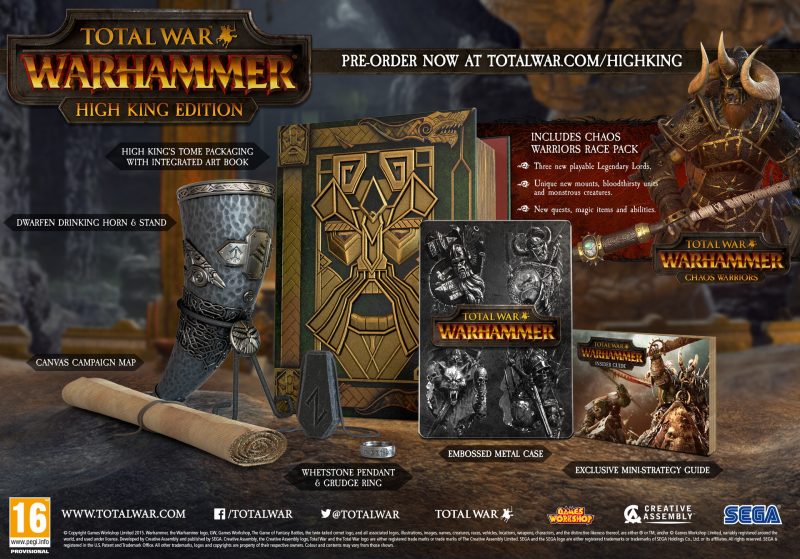 Total War: Warhammer is scheduled to be released on May 24, 2016. The game requires activation via Steam.
Check out our other upcoming strategy games and upcoming pc games.