This game was released on August 28, 2012 and is no longer available to pre-order. Any incentives that were offered are listed below.
Fall of Cybertron is an upcoming third-person shooter, and a direct sequel to the 2010 title War for Cybertron. Like its predecessor, the game is developed by High Moon Studios and published by Activision. It runs on Unreal Engine 3 and features both single player and multiplayer modes. The former depicts the final battle between Autobots and Decepticons, and, like the title suggests, the destruction of their home planet – Cybertron. Each playable Transformer in the game has a unique ability or a weapon. Players can also buy and upgrade their gear.
The multiplayer of Transformers: Fall of Cybertron features the same classes (Scientist, Infiltrator, Destroyer and Titan) that determine what you transform into, but character creator is vastly improved. Players can create their own characters from scratch by combining body parts, choosing weapons, and picking a paint job.
Pre-order bonuses
Two US retailers are currently offering exclusive bonuses for those who pre-order Fall of Cybertron. Reserving your copy at Amazon will give you access to a Generation 2 Bruticus skin for use in the single-player campaign: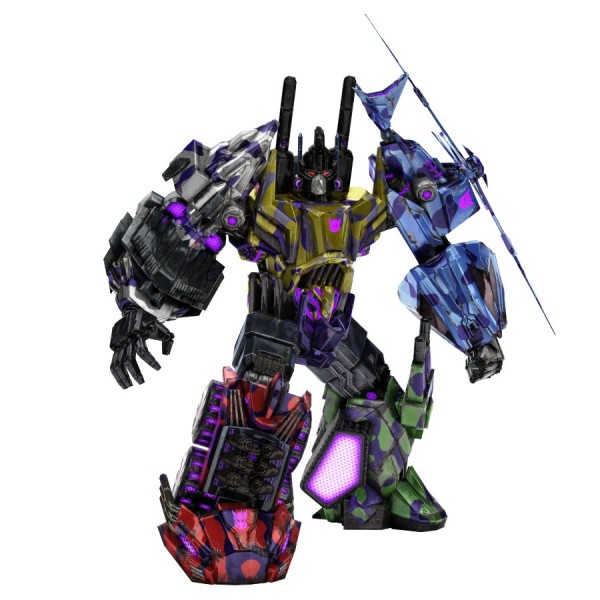 GameStop, on the other hand, has an exclusive Transformers G1 Retro Pack. This Fall of Cybertron pre-order bonus includes a classic G1 Optimus Prime skin (available in both single and multiplayer modes) as well as Generation 1 Megatron Gun and Shockwave Cannon (single-player only):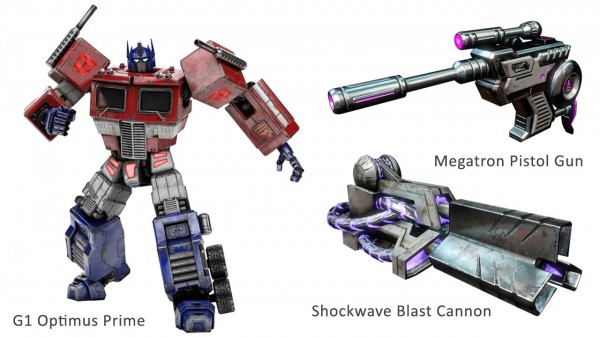 Gameplay trailer
This trailer, titled "Our World", provides some glimpses of gameplay in the upcoming Transformers: Fall of Cybertron.
Fall of Cybertron will be released on August 28th in the States, and August 31st in the rest of the world. You can find more information about the game (such as gameplay videos and character details) at TransformersGame.com.
Check out our other upcoming shooter games and upcoming playstation 3 games.