This game was released on July 20, 2021 and is no longer available to pre-order. Any incentives that were offered are listed below.
The Colombian developers at Dreams Uncorporated and SYCK call Cris Tales a "love letter to classic JRPGs". Players take on the role of a newly awakened Time Mage Crisbell, who must prevent the Empress from bringing about a cataclysm that would destroy the four Kingdoms of the region. Crisbell embarks on a journey across the Kingdoms, recruiting allies and mastering their abilities as well as hers.
Crisbell's unique Time Magic allows her to peer into the past and future of those she meets, and even utilize her power in Cris Tales' classic turn-based combat. For instance, she may send a poisoned enemy into the future and thus deal all the tick damage in one go.
Retail Bonus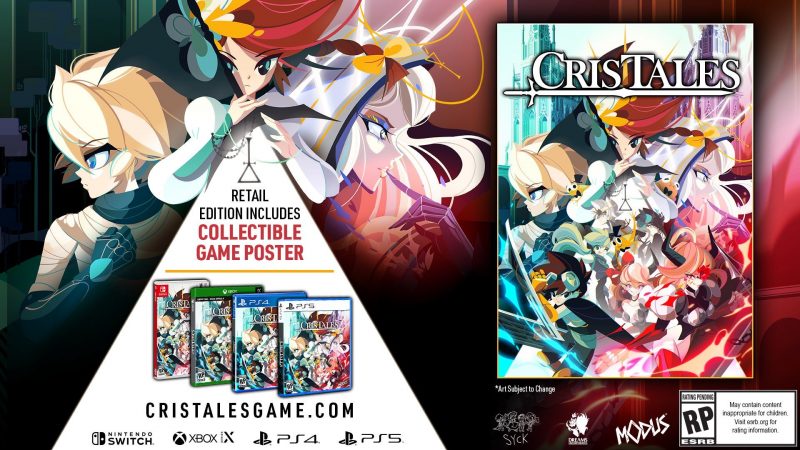 Retail copies of Cris Tales come with a collectible game key art poster depicted above. The dimensions of the poster differ depending on the box:
Xbox or PlayStation: 5.85″ x 4.165″ folded, 23.38″ x 16.5″ unfolded
Nintendo Switch: 4.52″ x 3.34″ folded, 18″ x 12″ unfolded
In this case, the bonus isn't limited to first-print copies, so pre-ordering isn't necessary.
Collector's Edition ($99.99)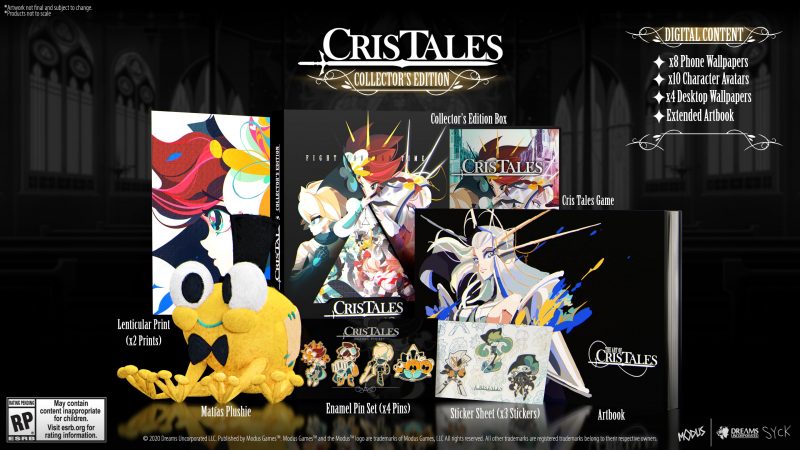 The game's $100 Collector's Edition is exclusive to the Maximum Games Store in the US and includes the following:
Cris Tales Game (physical for consoles, download code for Steam)
60-page art book
Matias Plush (approx. 9")
4 Enamel Character Pins
3 Character Stickers
2 Lithographic Art Prints (approx. 4"x6")
'Peek-a-boo' Game O-sleeve
Collector's Box
Bonus: 4 desktop wallpapers, 8 phone wallpapers, and 10 character avatars
And, just like all retail copies of Cris Tales, the Collector's Edition also includes the bonus key art poster pictured previously.
Cris Tales will be out in July 2021 on Xbox, PlayStation, Switch, and PC. A free playable demo is available digitally on consoles and Steam.
Check out our other upcoming action games and upcoming nintendo switch games.