This game was released on November 23, 2021 and is no longer available to pre-order. Any incentives that were offered are listed below.
Final Fantasy XIV Endwalker is the fourth expansion coming to the evergrowing MMORPG. The DLC is developed and published by Square Enix. It will be available on PS4, PS5, PC, and Mac.
In the highly-anticipated expansion, you'll be able to witness the climax of the Zodiark and Hydaelyn storyline. As you progress through the journey, you'll find yourself in new areas you've yet to explore. These include the colorful subterranean environment Labyrinthos, the dense rainforests of Thavnair, and the dark frozen plains of Garlemald.
Additionally to the story quests and new horizons, you'll also be able to play two new jobs: Sage and Reaper. As a sage, you'll use the wisdom of aetherology, sorcery, and medicine to heal the allies around you. But if you choose to become a Reaper, your job is to deal damage. Thanks to the verboten power you gained from binding yourself with a void creature,  you wreak havoc to any enemy standing in your way.
And if that wasn't enough, the game also includes many more features. These include new tribes to meet and dungeons to explore. Alongside that, you'll be clashing with the new threats lurking around the area. 
Pre-order Bonuses
If you make a purchase through these links, we may get a share of the sale.
STANDARD EDITION ($34,99)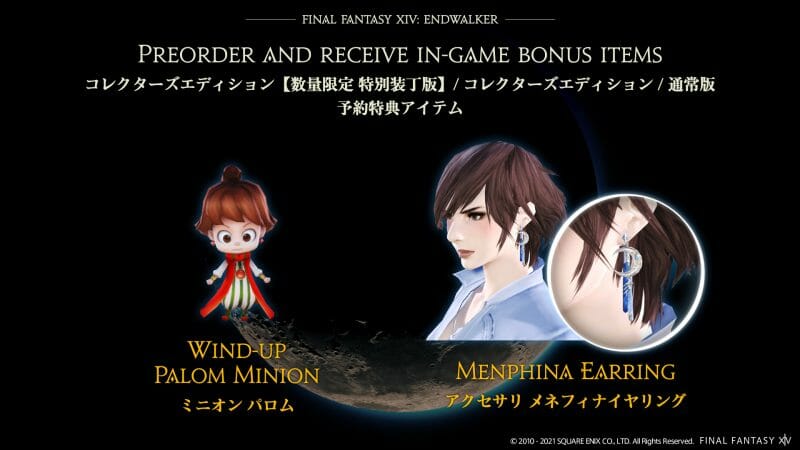 If you buy the game before November 23, you'll get exclusive rewards that include:
Wind-up Palom Minion
Menphina Earring (incl. 30% EXP boost up to level 80)
COLLECTOR'S EDITION ($49,99)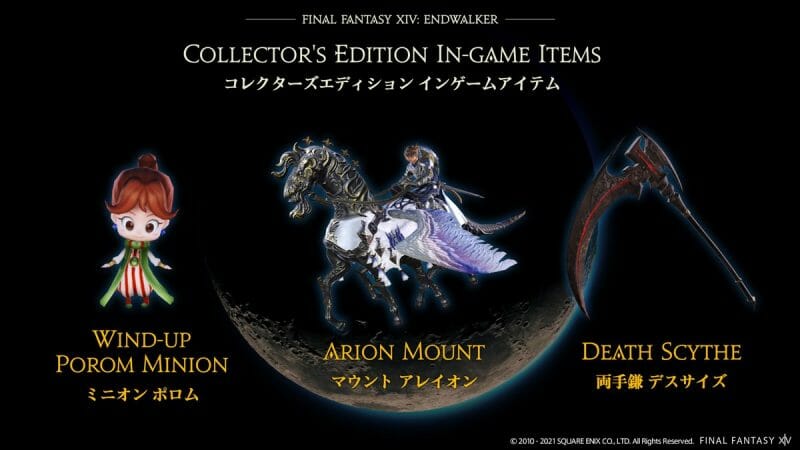 By buying the collector's edition, you get additional exclusive in-game items, including:
Wind-up Palom Minion
Menphina Earring (incl. 30% EXP boost up to level 80)
Arion Mount
Wind-up Porom Minion
Death Scythe
PC:
PlayStation:
Mac:
Final Fantasy XIV: Endwalker is coming out on November 23 to PC, PS4, PS5, and Mac.
Check out our other upcoming action games and upcoming pc games.